Almost Heaven Sindri Cold & Hot Plunge 2 Person Tub with Wood Heater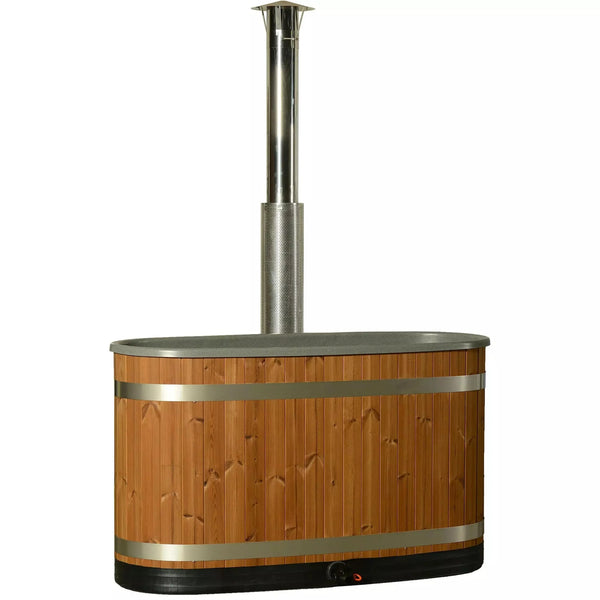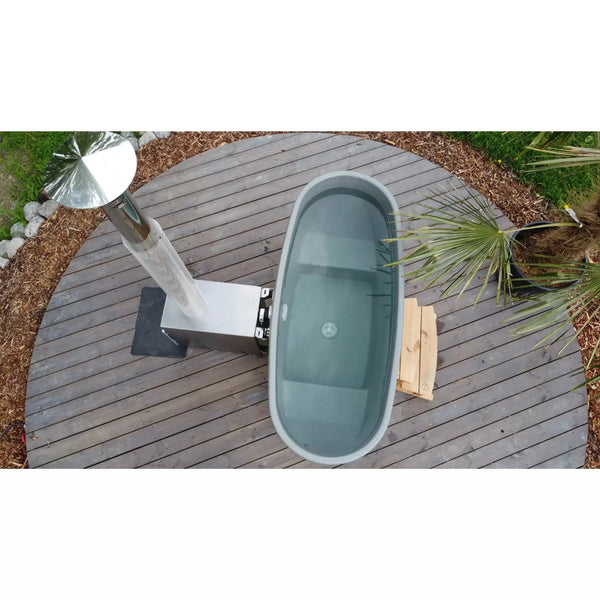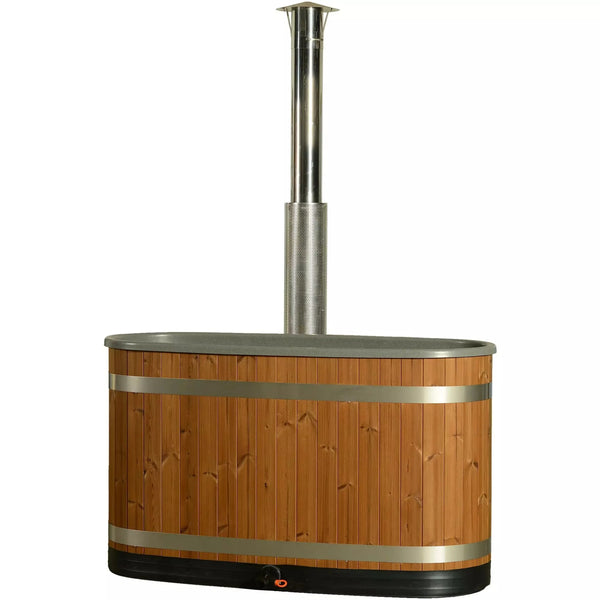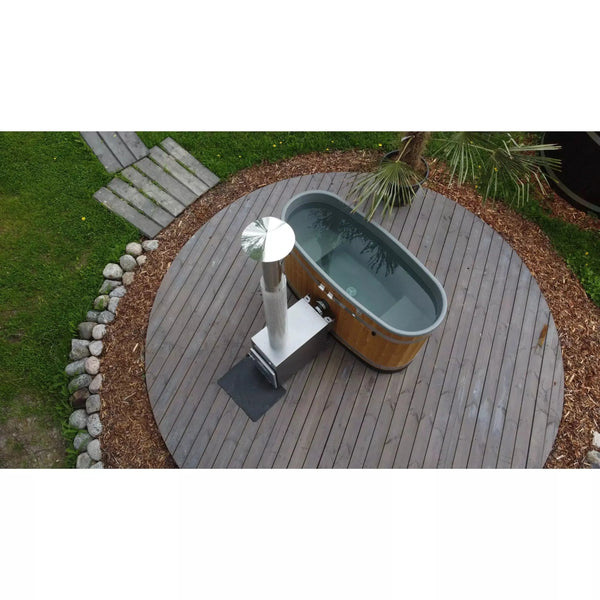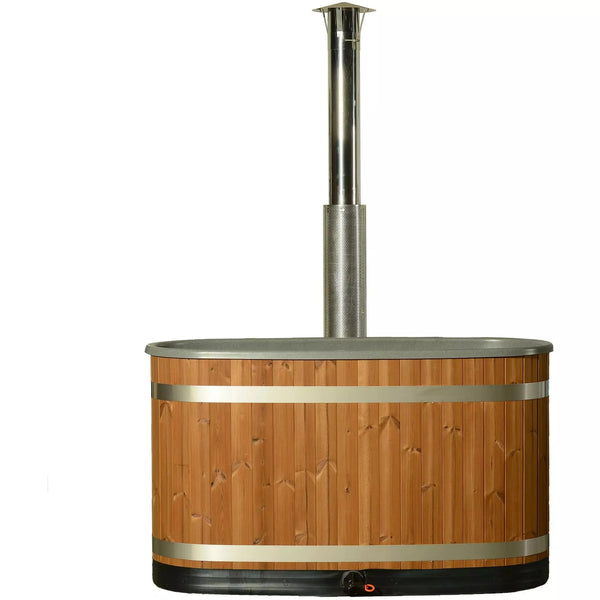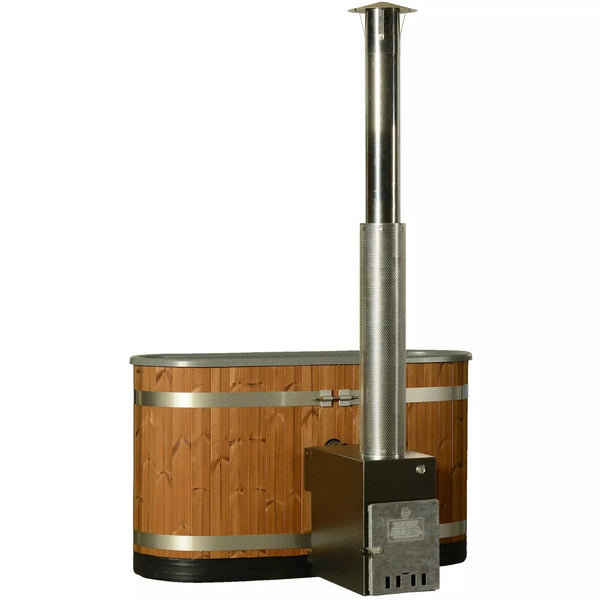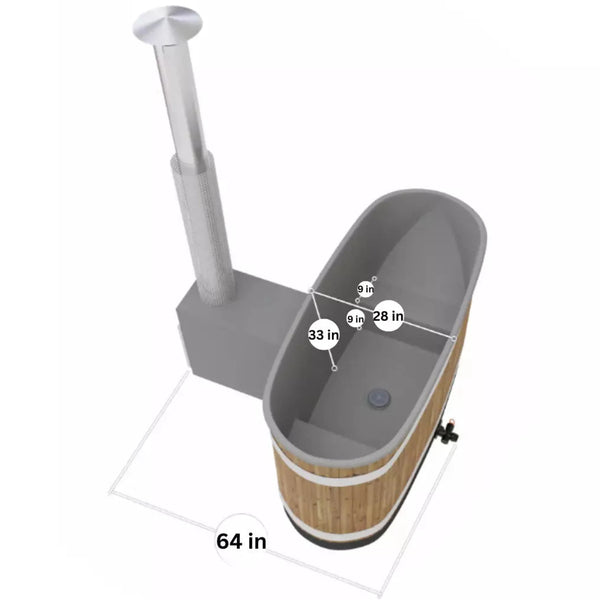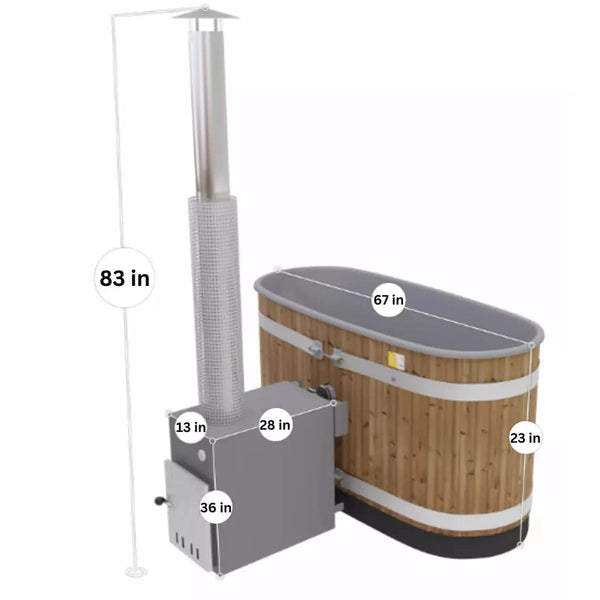 Description
Whether you want cold water for a cool-down plunge after a sauna, or hot water to relax your muscles and relieve stress, the versatile Sindri Tub gives you both options and everything in-between!  The Sindri Tub consumes zero electricity or gas and does not require pumps, wiring, or filtration systems to operate.  Simply fill the tub with water and the fire box with wood and within a couple of hours your soak tub is ready to use.  The heated water rises and flows into the tub and pulls cooler water back into the heater to repeat the cycle. 
Information
The Sindri Tub is unique in that it is designed to fill when you plan to use it and emptied when finished.  Enjoy the tub when planning an event or a weekend at the cabin or cottage and not worry about water maintenance, equipment breakdown, and failures when not in use.  The tub quickly and fully drains, allowing the tub to be used in the coldest of climates. 
The entire Soak Tub comes fully assembled and can easily be lifted with two people and conveniently slid into place.  Attach the heater with a couple of clamps, attach the chimney and you are ready to go!  The Sindri Tub includes an insulated cover, and exterior access stair. The Sindri Tub is the next step in taking your wellness routine to the next level!
Specifications
Hot Tub cover included

Hot Tub step included

Hot Tub and Heater included

Tub Capacity 615L / 162 Gal

Shipping Length: 68"

Shipping Width: 32"

Shipping Height: 45"

Shipping Weight: 200lbs
The Sindri Tub will be shipped via flatbed.
FEELING LOST TRYING TO FIND THE PERFECT SAUNA?
Answer a few questions and let our quiz guide you to the perfect sauna for your needs.