Harvia Aluminium Paper For Saunas 1,25 M / 30 M_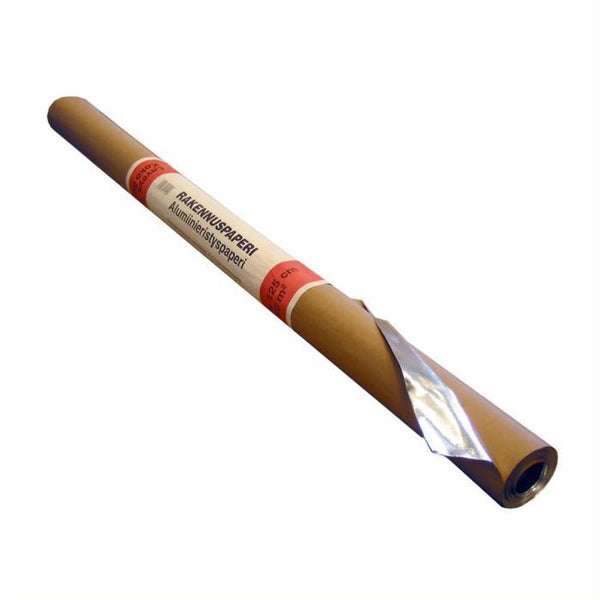 Description 
In order to avoid heat dispersion - another factor to consider for perfect insulation - is the coating of insulating material with ALUMINIUM PAPER. This must be placed immediately below the wooden boards inside the sauna, covering the insulating material(glass wool, rock wool, etc..), with the aluminized side facing into the sauna.
The ALUMINIUM PAPER has two main functions:

• THERMO BARRIER (prevents heat from escaping out of the sauna and reflected in it).
• STEAM BARRIER (prevents condensation by reducing the thermal bridge between outside and inside temperature).



Information
This Harvia Aluminum Foil is available now with FREE shipping.
FEELING LOST TRYING TO FIND THE PERFECT SAUNA?
Answer a few questions and let our quiz guide you to the perfect sauna for your needs.