Polar Plunge Tub with Chiller and Heater Combo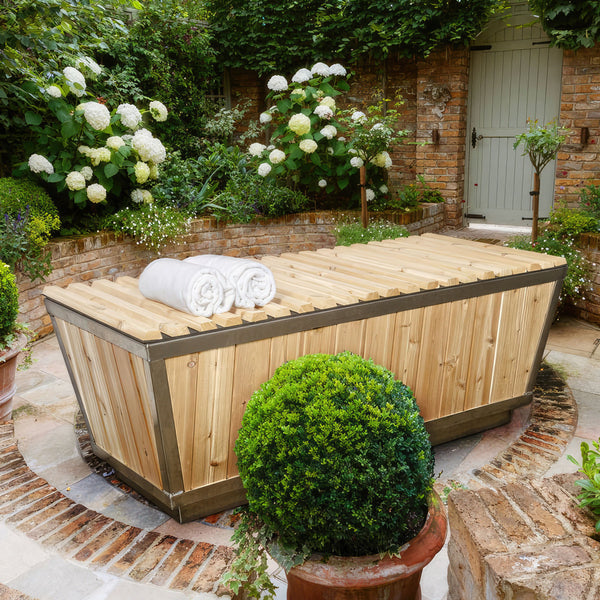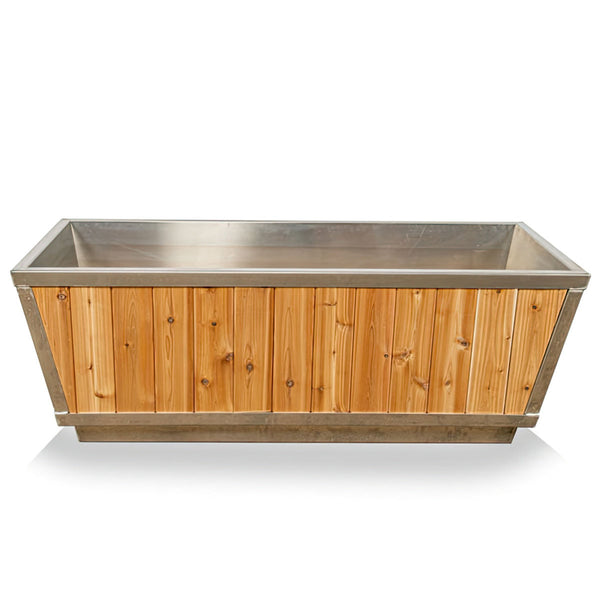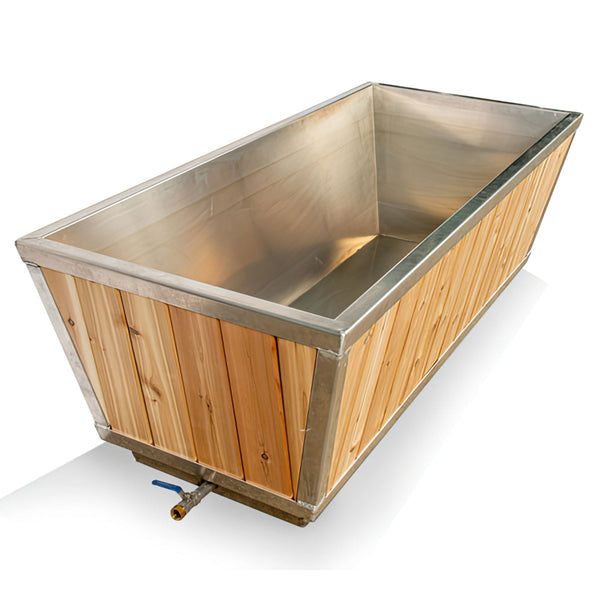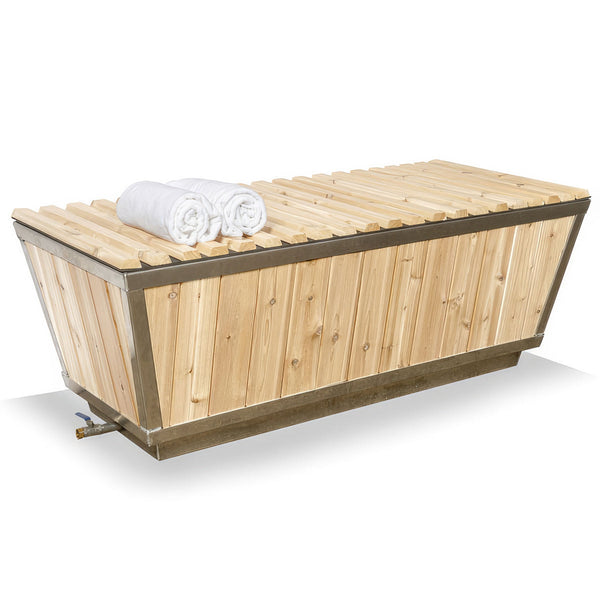 Meet the Polar Cold Plunge Tub
Introducing the Polar Cold Plunge Tub - your ultimate solution for cold plunge therapy, manufactured in Canada by Leisurecraft. This aluminum shell with a white cedar skirt is a high-quality, durable and eco-friendly solution for anyone looking to experience the benefits of cold plunge therapy.


Cold plunge therapy has been shown to have numerous benefits for the mind and body, including reducing inflammation, improving circulation, reducing muscle soreness, and improving overall mood and energy levels. It has also been shown to improve sleep quality and promote healthy weight loss.


A Great Companion for the Andrew Huberman Cold Plunge Challenge
has gained popularity for promoting the benefits of cold therapy, and our Polar Cold Plunge Tub provides an accessible and convenient way for you to participate in this challenge from the comfort of your own home.

Our cold plunge tub has a total outside measurement of 71"x33"x25" high, with angled sides for easy in and out access, making it suitable for users of all ages and fitness levels. It holds 190 gallons of water, providing ample space for you to fully immerse yourself and experience the full benefits of cold therapy.

The tub also includes an easy-to-use drain that can connect to any garden hose, allowing for quick and easy water changes. The optional roll-up cover is designed to keep your water clean when the tub is not in use, while also providing an added layer of safety and security.

Manufactured with the highest quality materials, our Polar Cold Plunge Tub is built to last and withstand the toughest conditions. It is made with an aluminum shell that is both lightweight and durable, and a white cedar skirt that is eco-friendly and naturally resistant to decay and rot.

Experience the rejuvenating benefits of cold plunge therapy with the Polar Cold Plunge Tub - a quality solution designed for maximum performance, durability, and convenience.

Tub Drawings
Accessory Information
110 Volt Cold & Hot Plunge Chiller with Built-in Circulation Pump and Ozone Filter
This 110-volt cold plunge chiller is the perfect way to cool down after a hot day or to get a refreshing hydrotherapy treatment. The built-in circulation pump and ozone filter keep the water clean and fresh, and the unit can cool the water down to 3° C - 37° F or heat it up to 40° C - 104° F for a hot soak. The heavy-duty frame is on castors for easy moving, and the unit comes with a water skimmer and thermometer.
Features:
Built-in circulation pump and ozone filter
Cools water down to 3° C - 37° F or heats it up to 40° C - 104° F
Heavy-duty frame on castors
Includes water skimmer and thermometer
Benefits:
Keeps water clean and fresh
Provides a refreshing cold plunge or a hot soak
Easy to move
Ideal for home or commercial use
Water Skimmer
Features a removable soft grip handle for use with a standard telescopic pole.
Dimensions: 12-1/2" x 11"
Thermometer
Sink or float thermometer
Measures: 6-1/2" sink (8" float cap)
FEELING LOST TRYING TO FIND THE PERFECT SAUNA?
Answer a few questions and let our quiz guide you to the perfect sauna for your needs.