History Of Finlandia and the Family behind it all
The story of Finlandia Sauna is not just a tale of starting a successful business; it is also a beautiful love story that intertwines with their passion for saunas. Reino Tarkiainen, a teenage immigrant from Finland, arrived in Astoria, Oregon, in 1952. Little did he know that fate would bring him to meet Marilyn, his future wife, at the Lloyd Center ice-skating rink in Portland. They fell in love and soon got married, and as they embarked on their honeymoon, they combined it with a business trip to explore sauna heater manufacturers.

Their first steps in the sauna business were humble, starting in their own home on Oak Street near Washington Square. Reino built saunas in the backyard, while Marilyn ran the office and showroom from the garage. Initially, they named their company Continental Sauna and sold six saunas in their first year. It wasn't until they attended a Portland Home Show, where they encountered an insulting display of mislabeled "saunas," that they decided to establish their sauna manufacturing business, promoting the authentic Finnish sauna experience.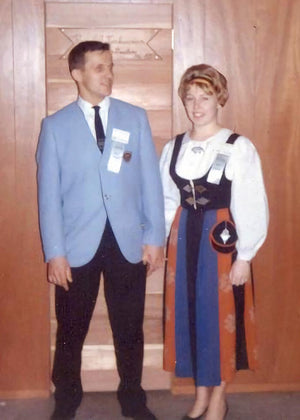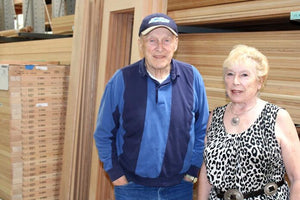 Over the years, they faced challenges and made strategic decisions to improve their products continually. They switched sauna heater manufacturers several times, aiming to provide the best sauna climate for bathers. Their persistence and dedication eventually led them to import sauna heaters from Harvia in Finland, a move that expanded their sales opportunities across the entire United States.

As their business grew, so did their family. Reino and Marilyn raised two children, Tanja Rae and Terri Reino, who both became involved in the business after completing their education. The family's dedication to the company and its products was evident, as Tanja and Terri began selling sauna accessories under the name "Finlandia," which later became the perfect name for their sauna-manufacturing business.
Through the years, Reino's craftsmanship has been the heart of Finlandia Sauna. He personally built over 8,000 custom saunas, showcasing his commitment to ensuring each sauna was a labor of love. Today, Finlandia Sauna employs 15 dedicated individuals, including one of their granddaughters, continuing the family legacy.

The company's customer base is a testament to the quality of their saunas. From the U.S. military to five-star hotels, resorts worldwide, and even an Antarctica-bound sauna, Finlandia Sauna has left its mark across the globe. Their customer service is unmatched, with Marilyn's teaching background making her an excellent troubleshooter for customers' heater-related issues.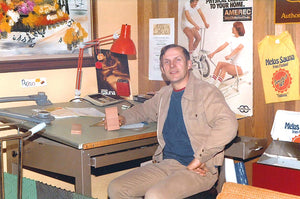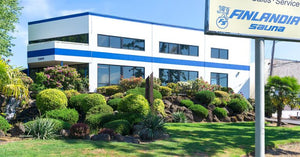 The journey of Finlandia Sauna is a celebration of passion, hard work, and unwavering dedication to preserving the authentic Finnish sauna tradition. As their 55,000-square-foot manufacturing facility, the Finlandia Business Park in Tigard, stands tall, it represents the remarkable growth of the company. Reino's commitment to creating the perfect sauna experience and Marilyn's exceptional customer service has created a lasting impact, making their honeymoon with the Finnish sauna a story that continues to inspire and warm hearts.