Harvia M3 Wood Burning Sauna Stove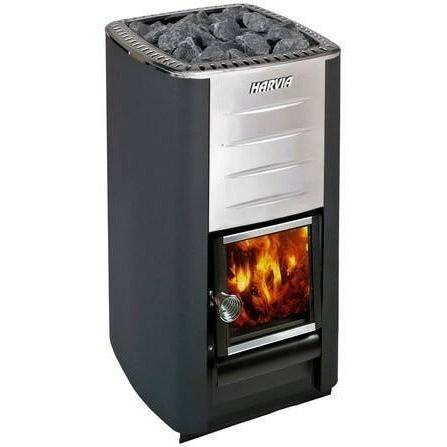 Description
Classically stylish in its design, the Harvia M3 stove catches the eye and is suitable for a small wood-heated sauna.
The even heat is given off by the stove and the efficient air circulation guarantees a pleasant and relaxing sauna experience. The Harvia M3 stove features a glass door, enabling the glowing fire to create a traditional sauna atmosphere.
The graphite black stove with shiny stainless steel at the top and a fire chamber at the bottom is an instant classic.
 For Rooms 160-460cf.

Information 
Sauna rocks required
FEELING LOST TRYING TO FIND THE PERFECT SAUNA?
Answer a few questions and let our quiz guide you to the perfect sauna for your needs.