7 Day Digital Time Clock For F-2, Club Heater, & Fx Contactor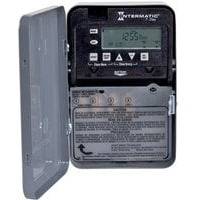 F-2 Control does not include a timer, this 24 hour / 7 Day digital time clock works with the F-2 Control. 
Use with FIN and CLUB Model heaters.
FEELING LOST TRYING TO FIND THE PERFECT SAUNA?
Answer a few questions and let our quiz guide you to the perfect sauna for your needs.