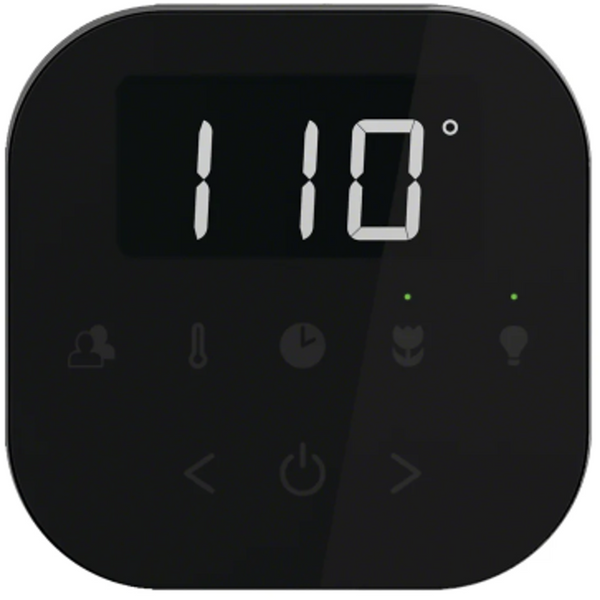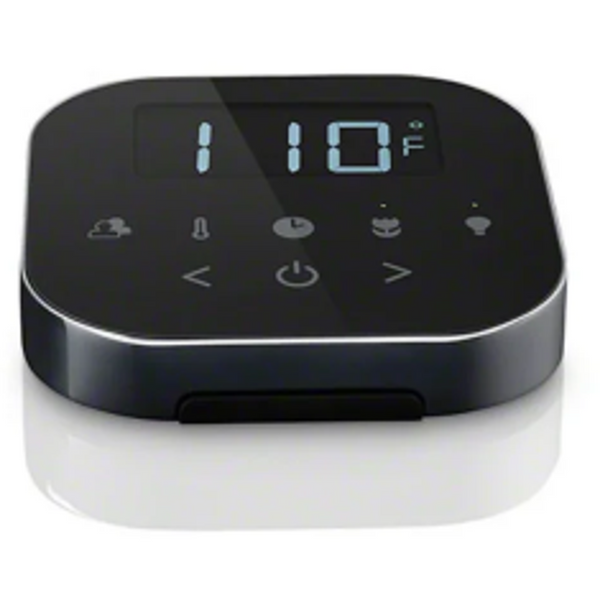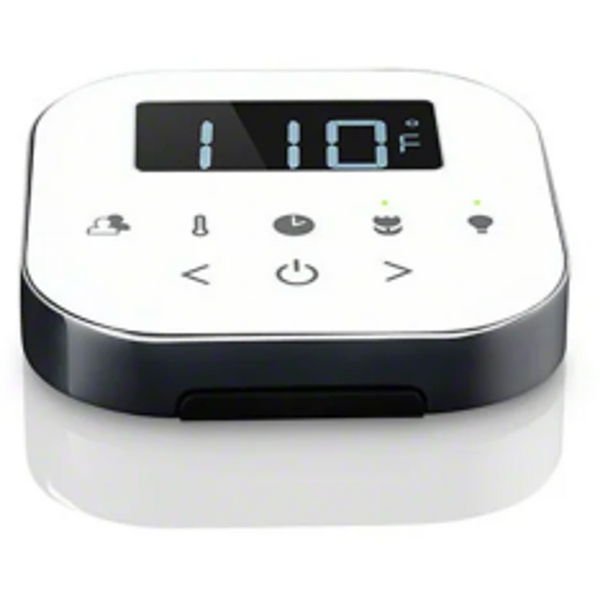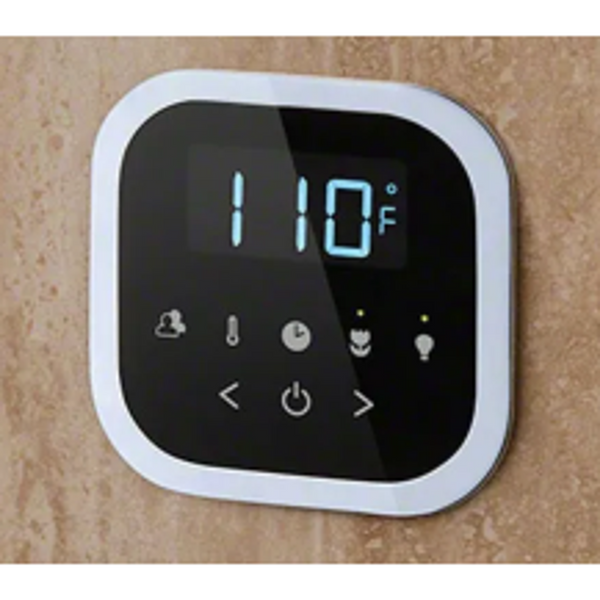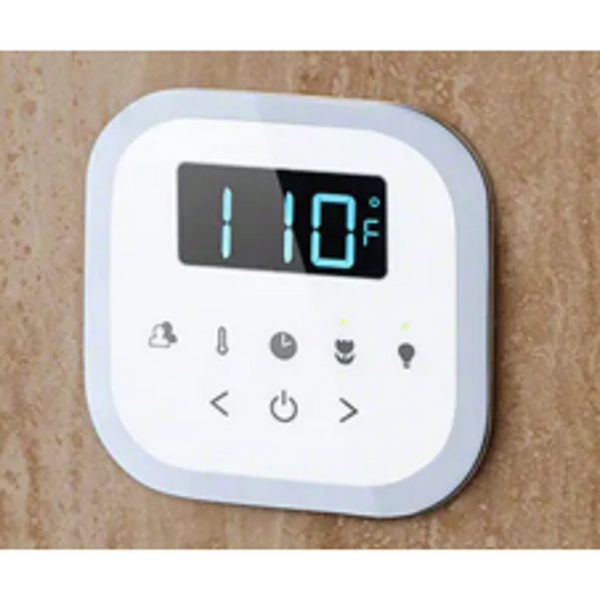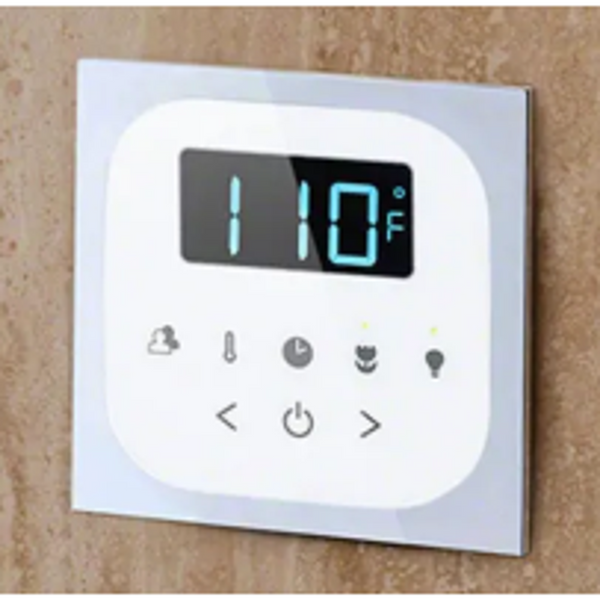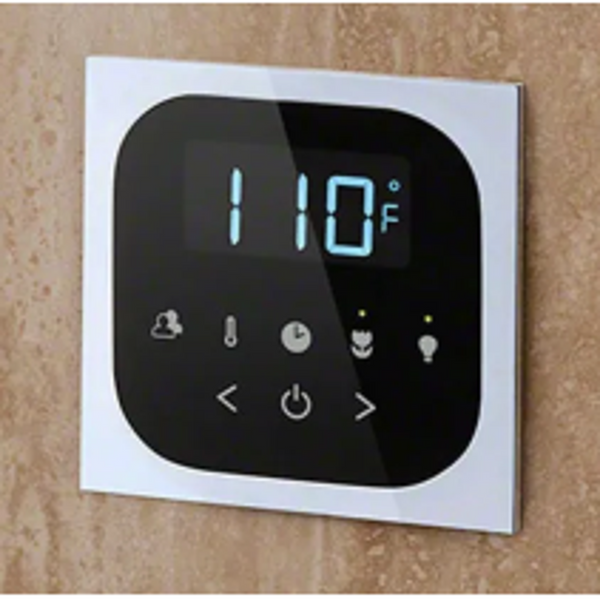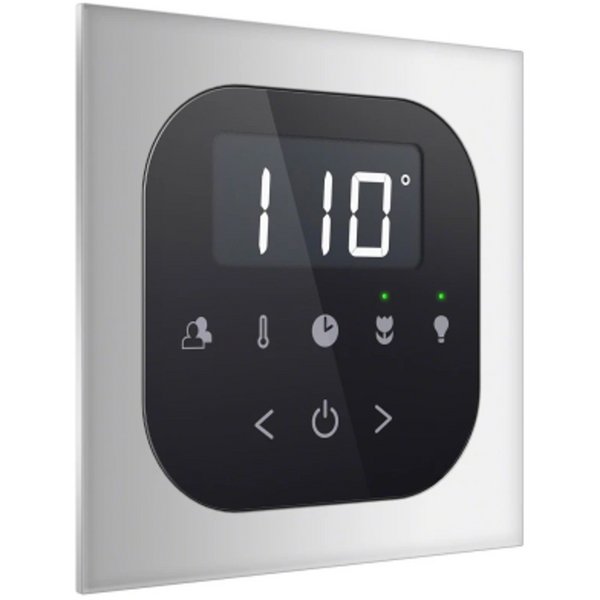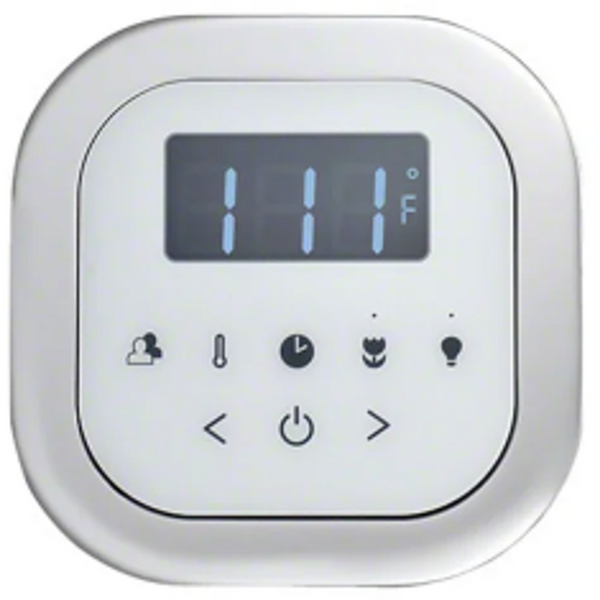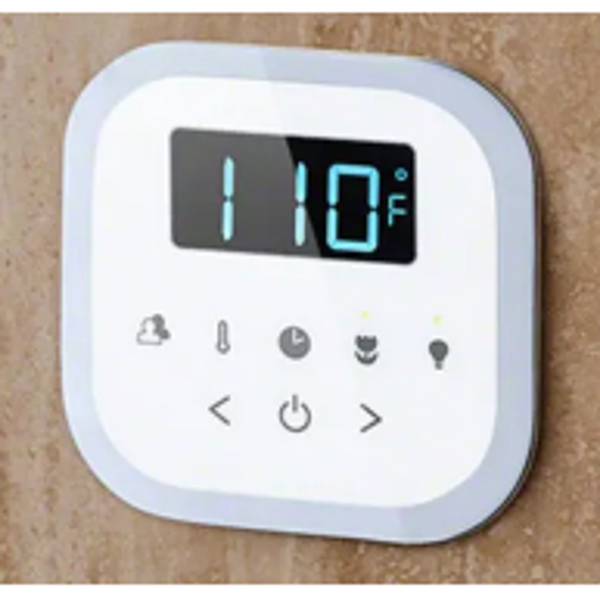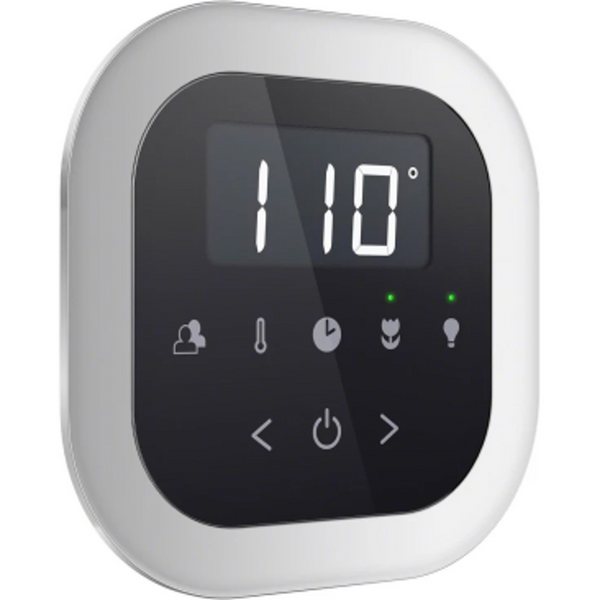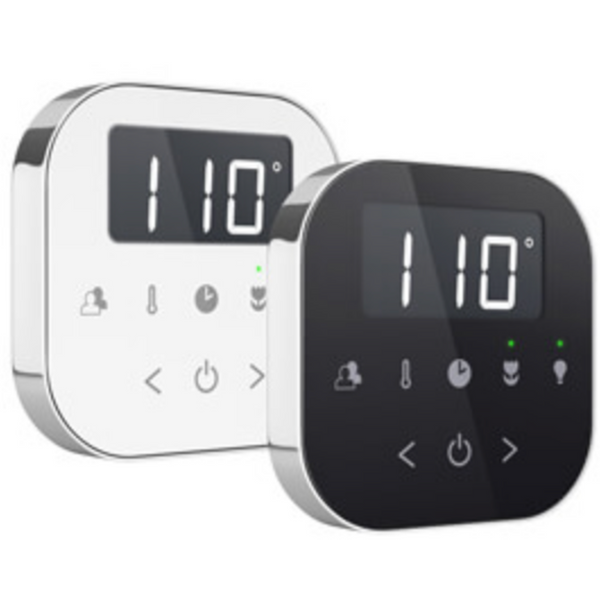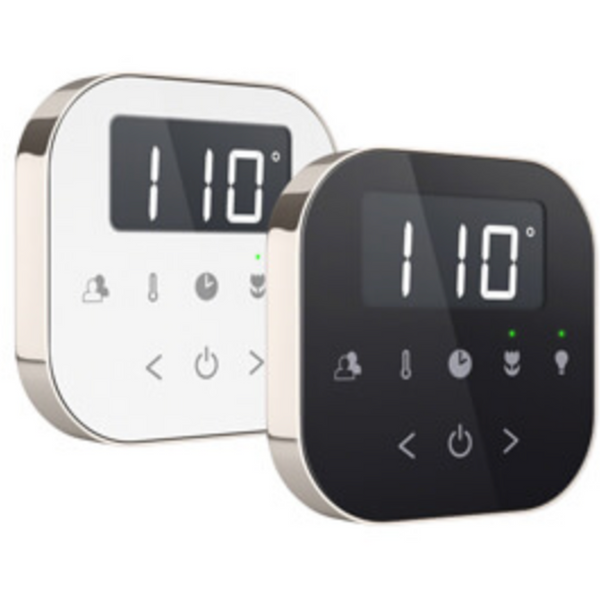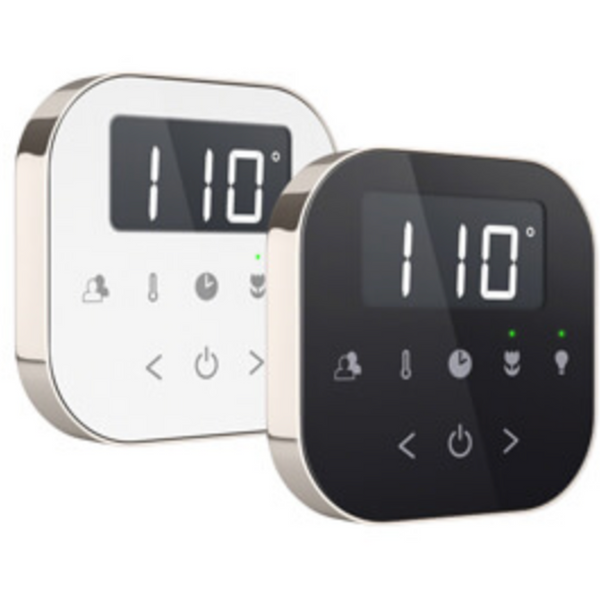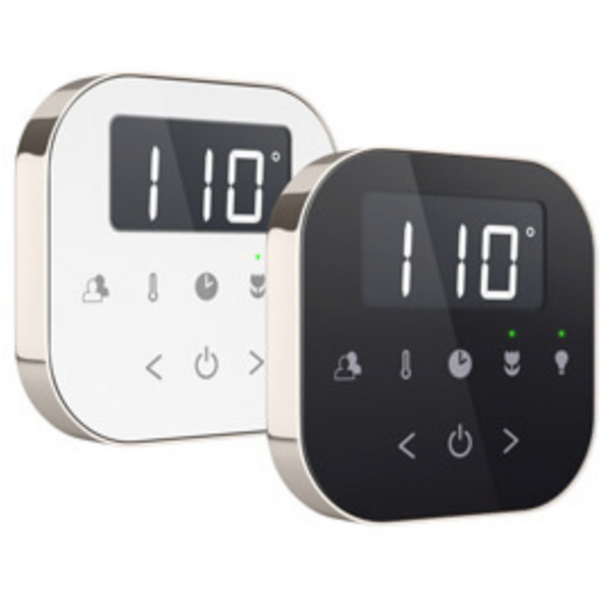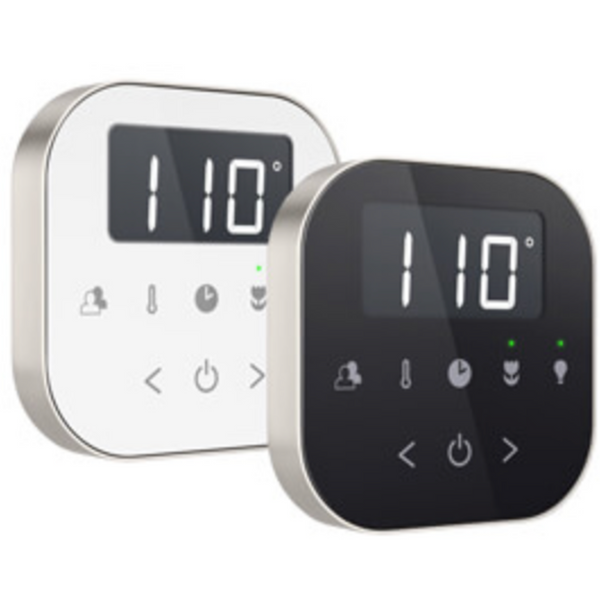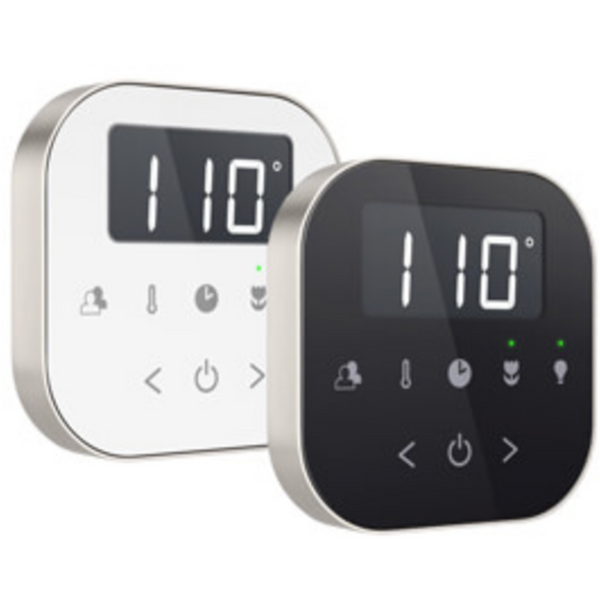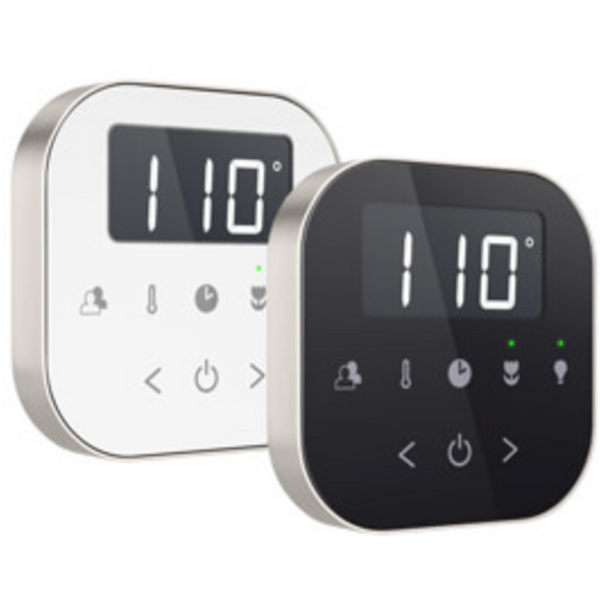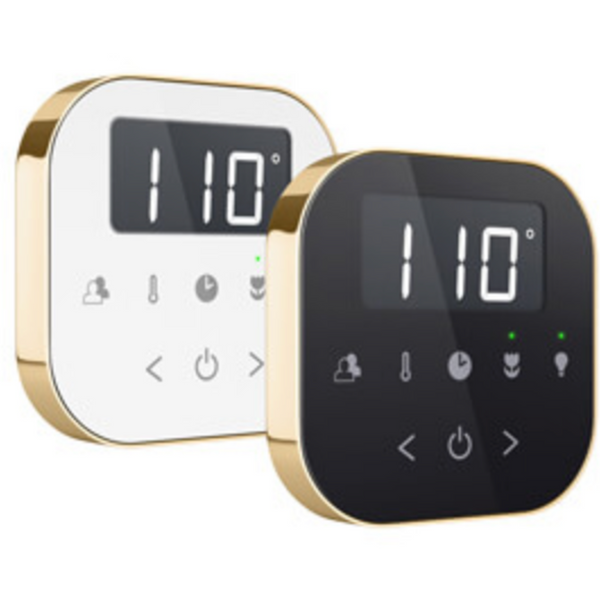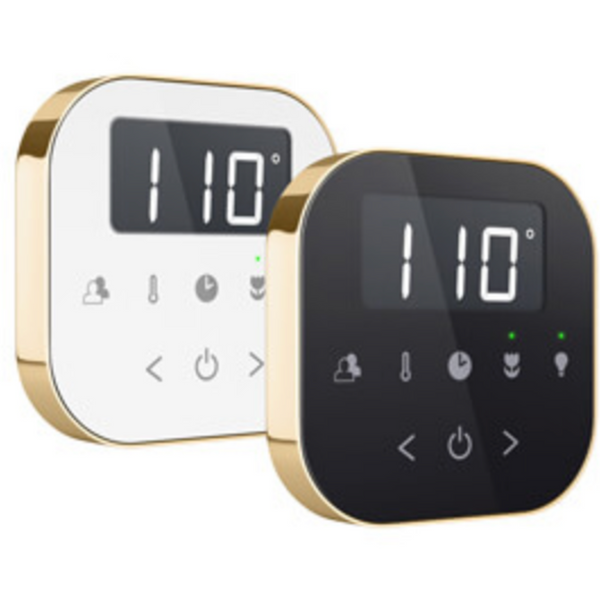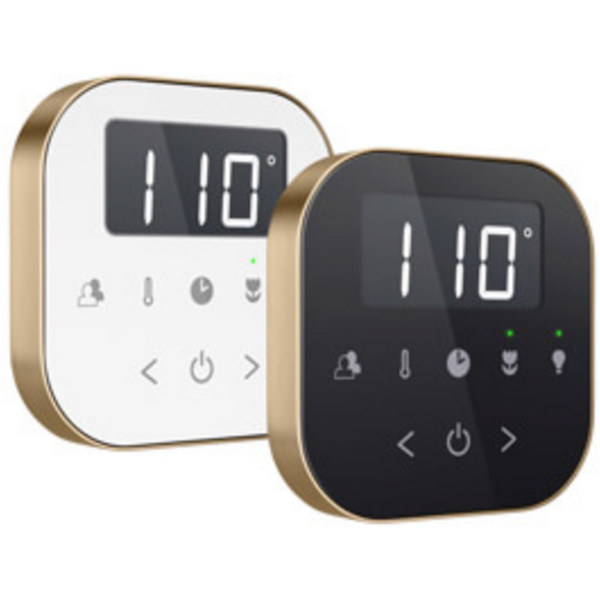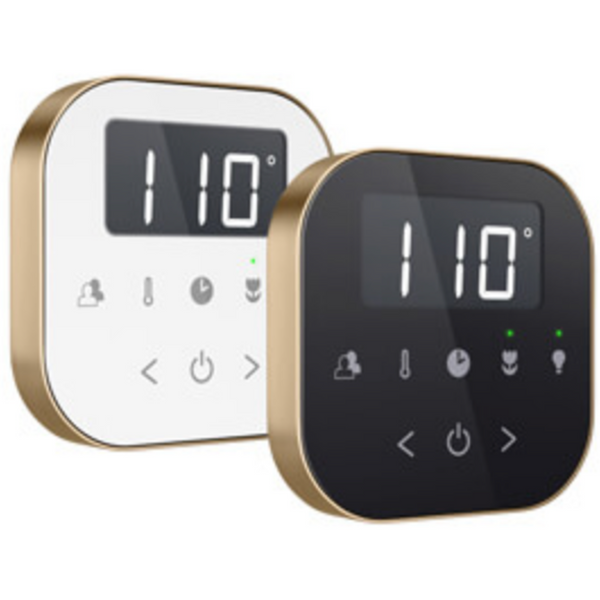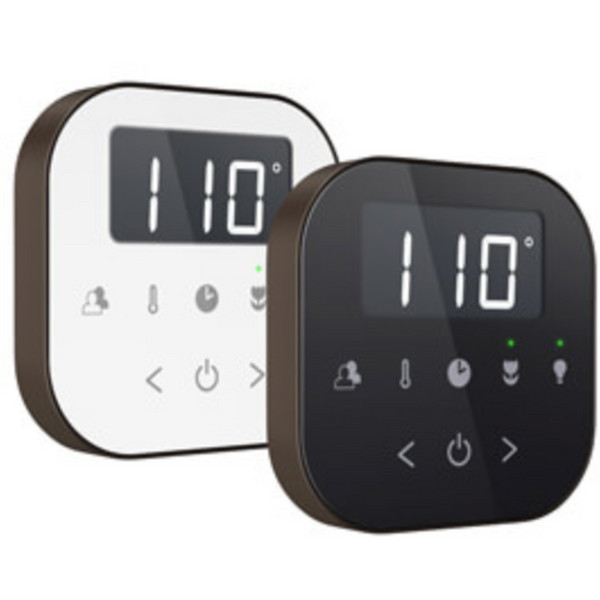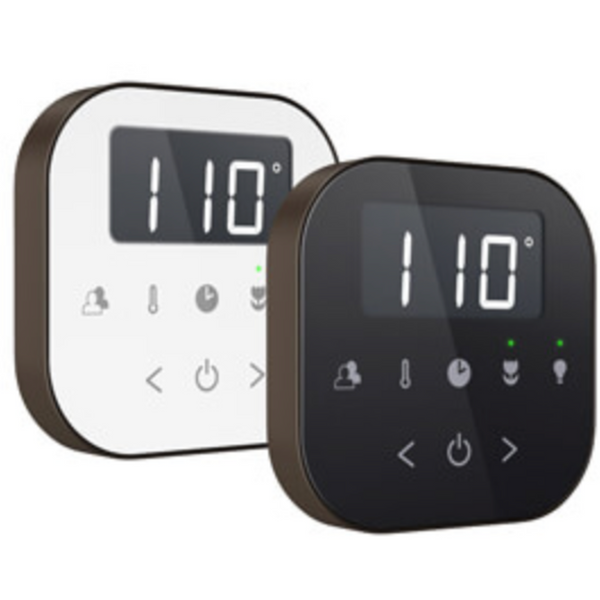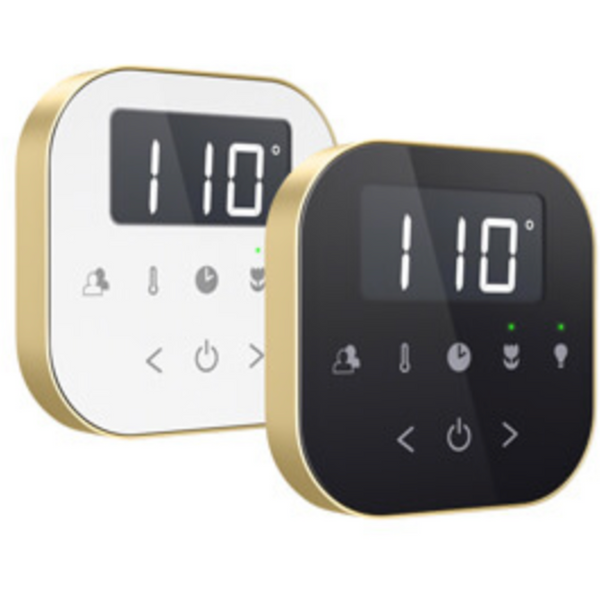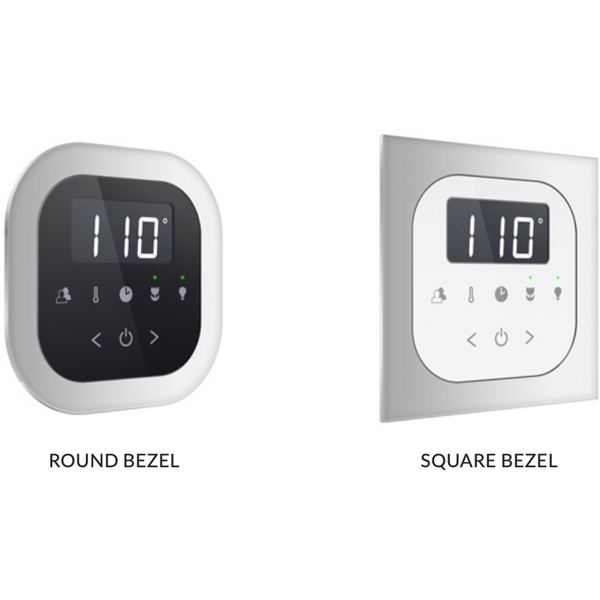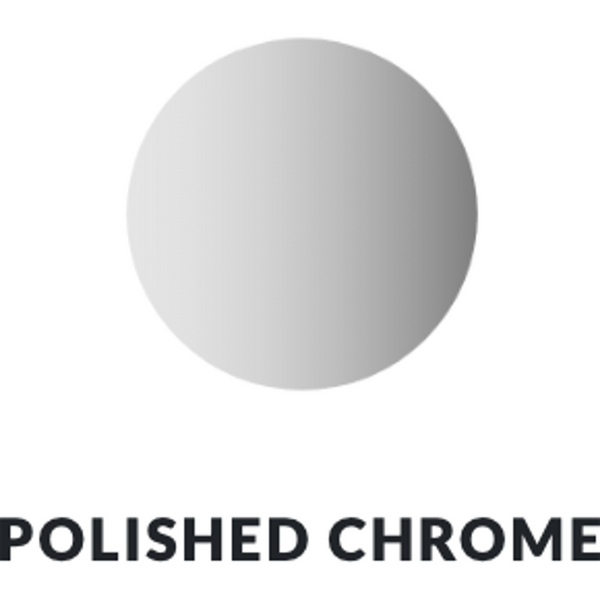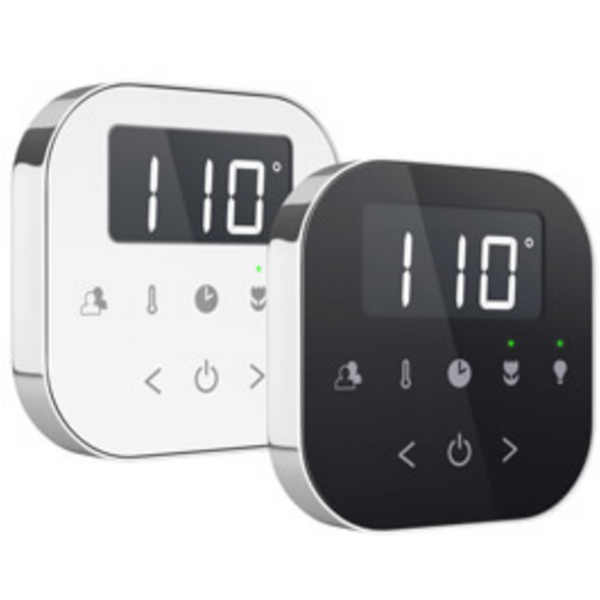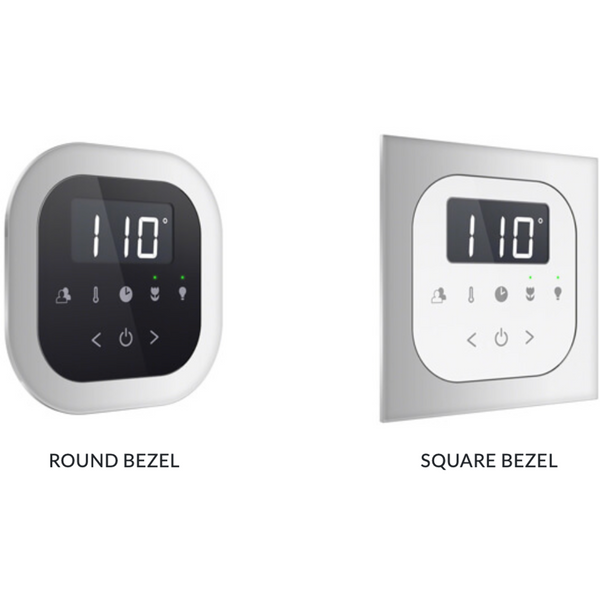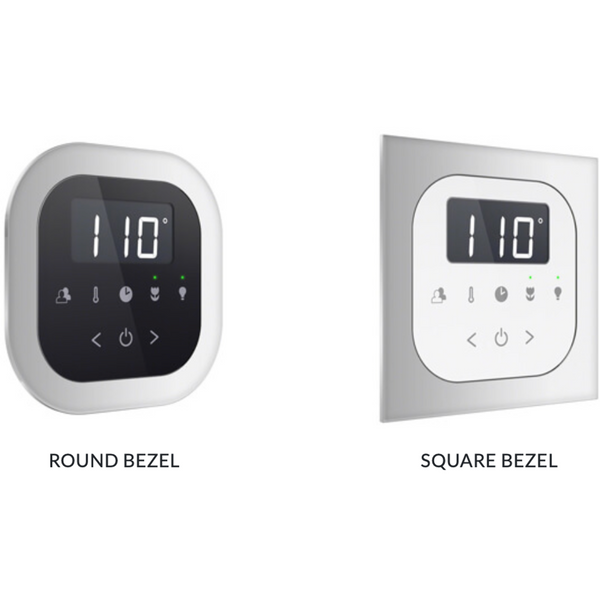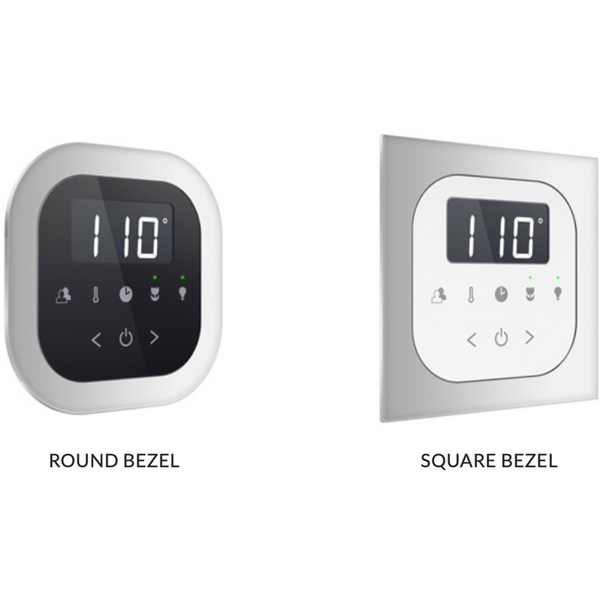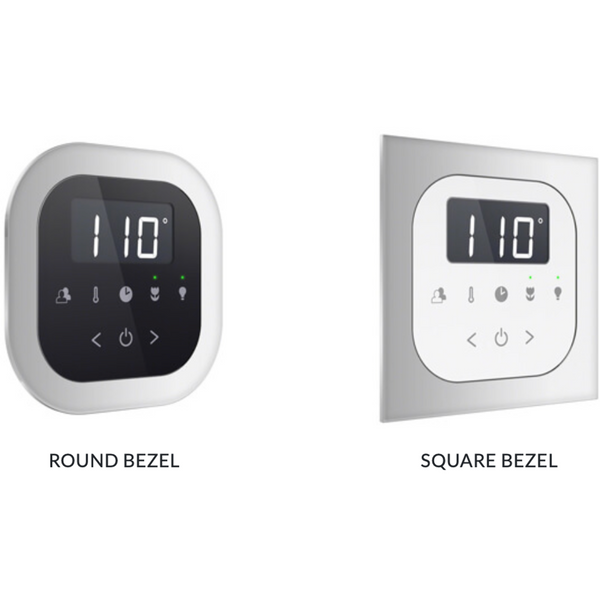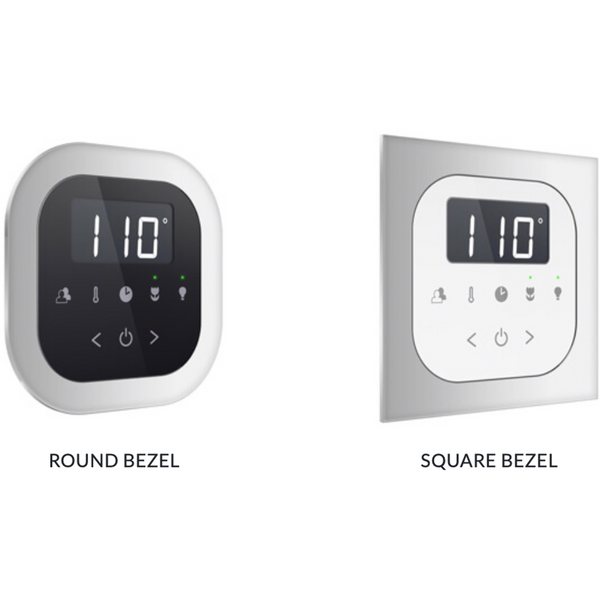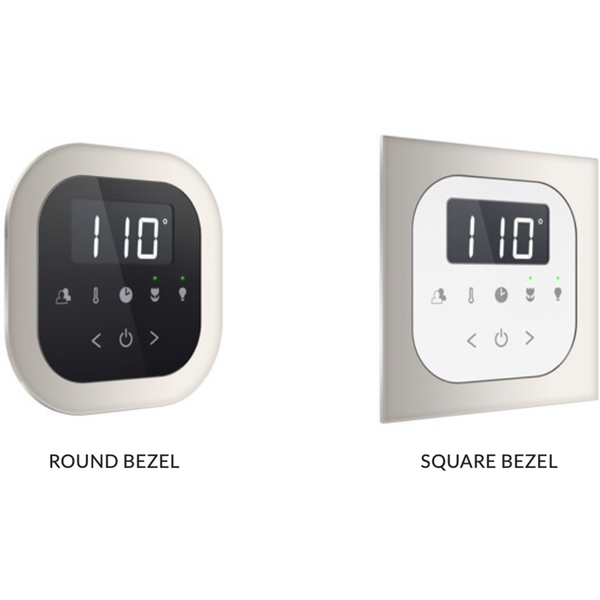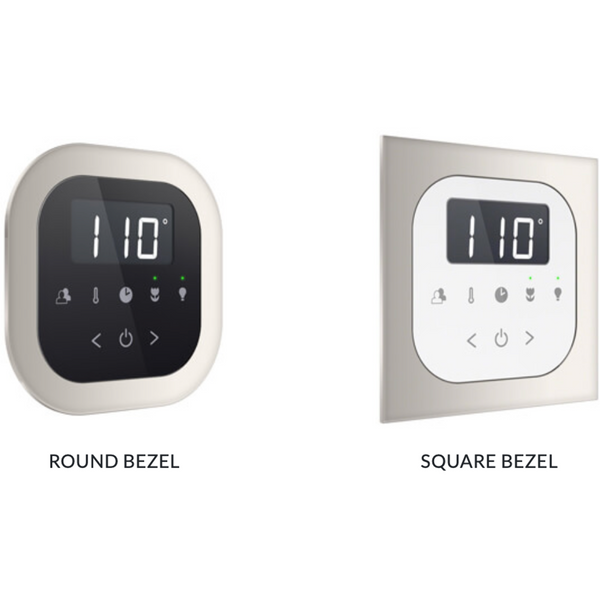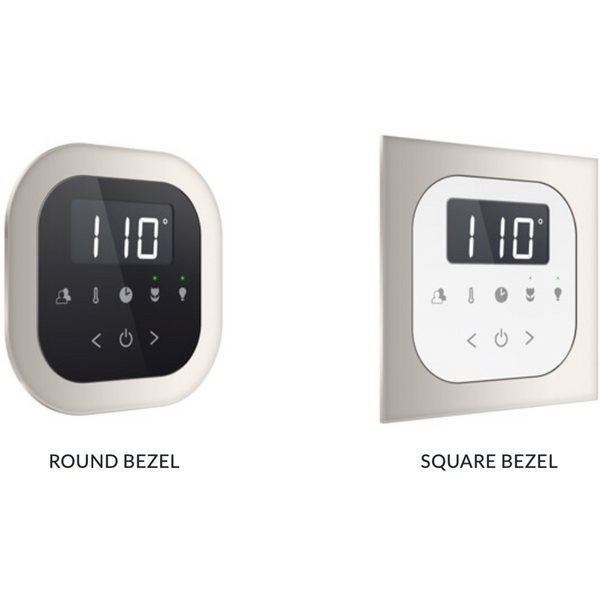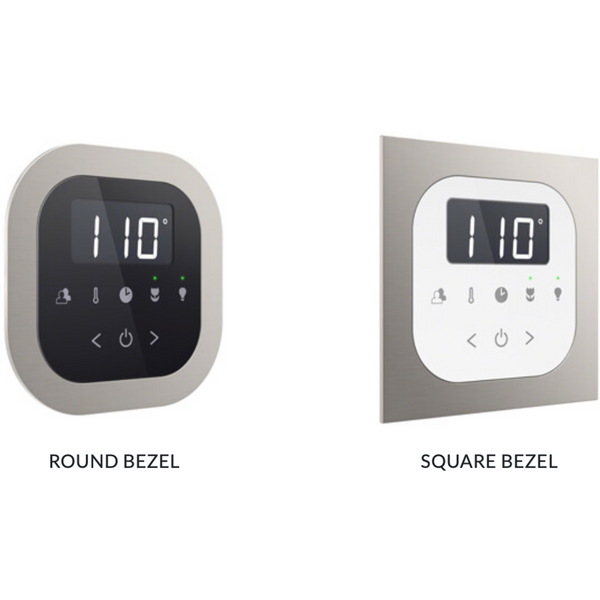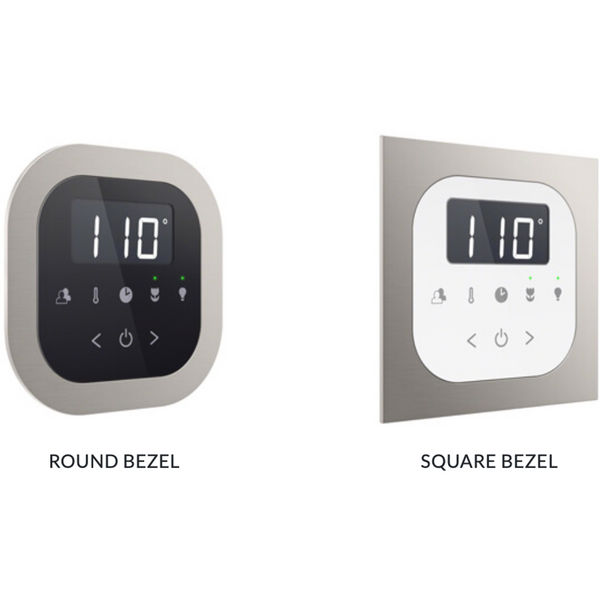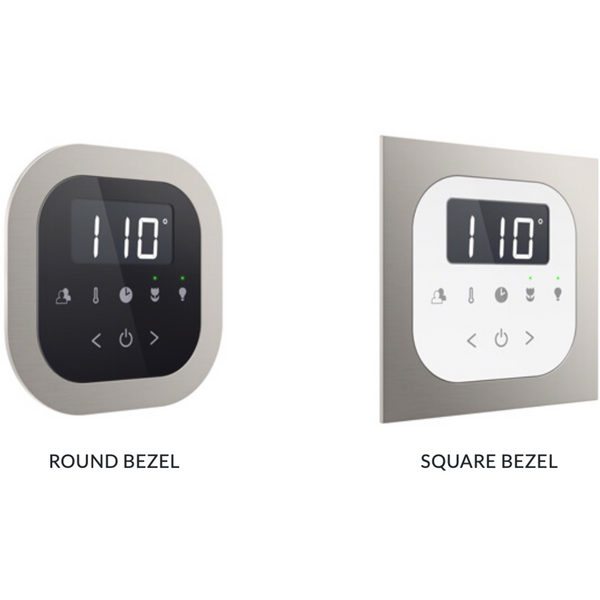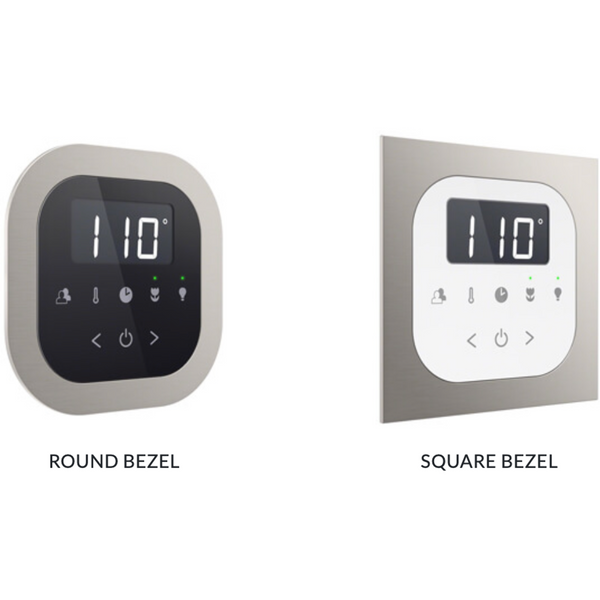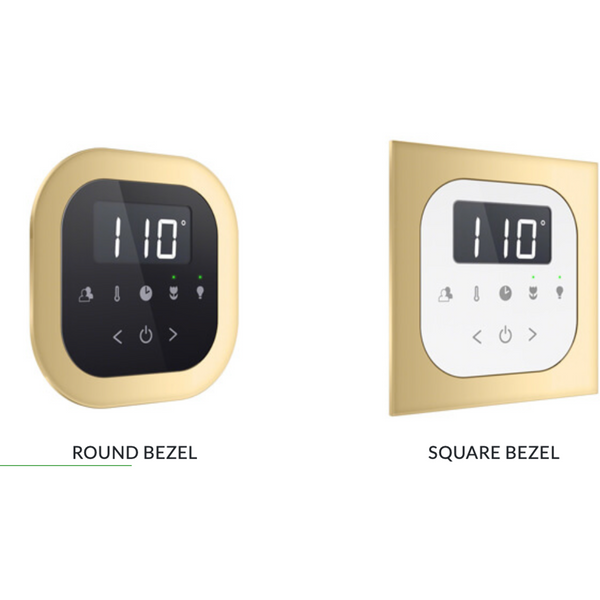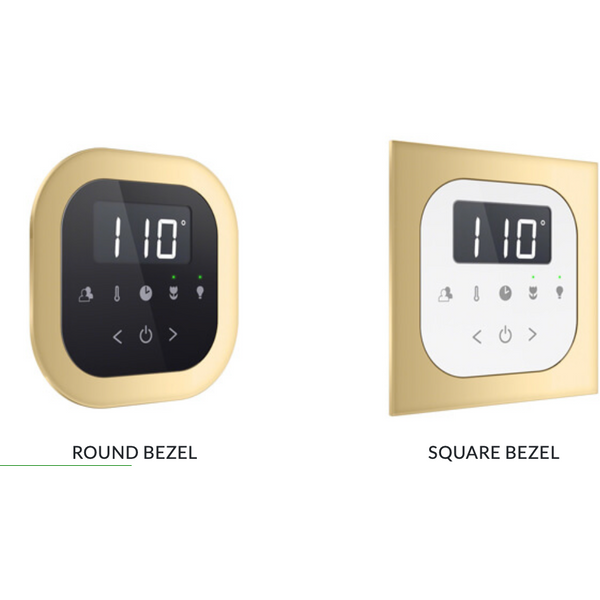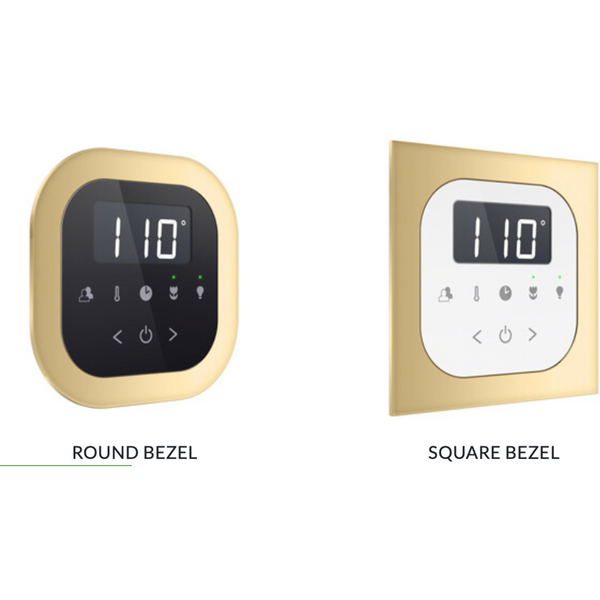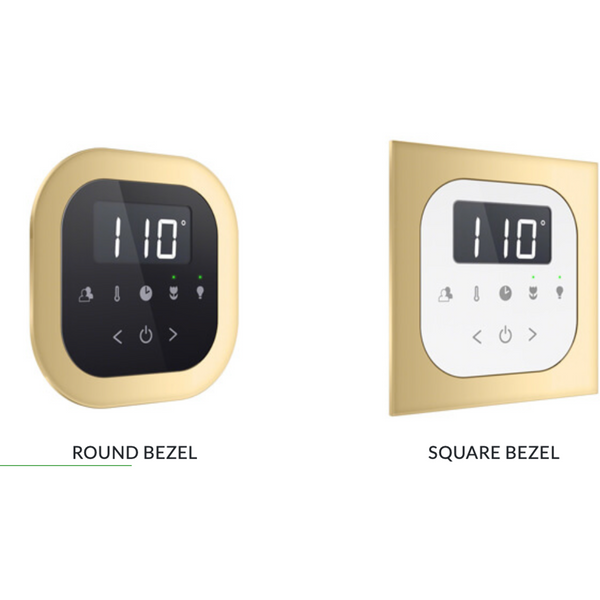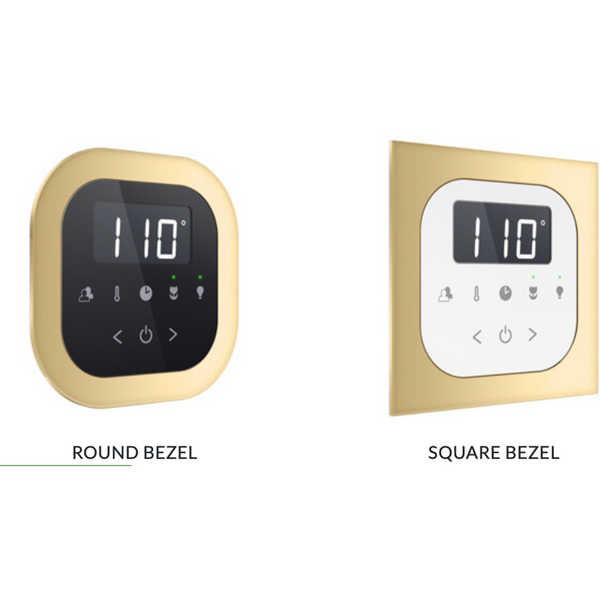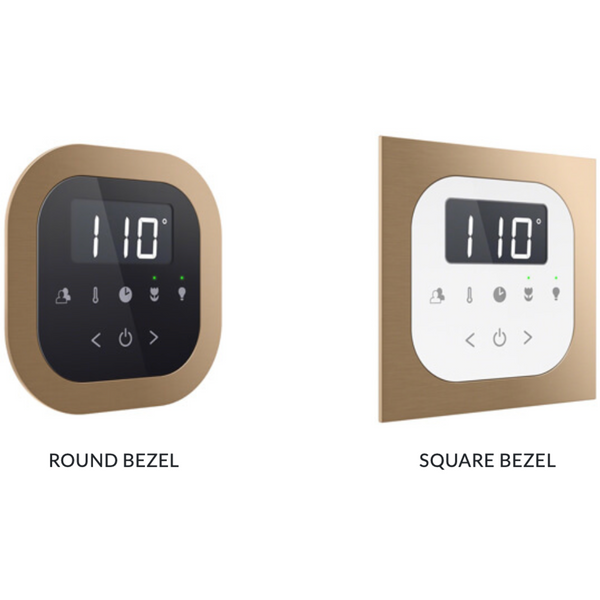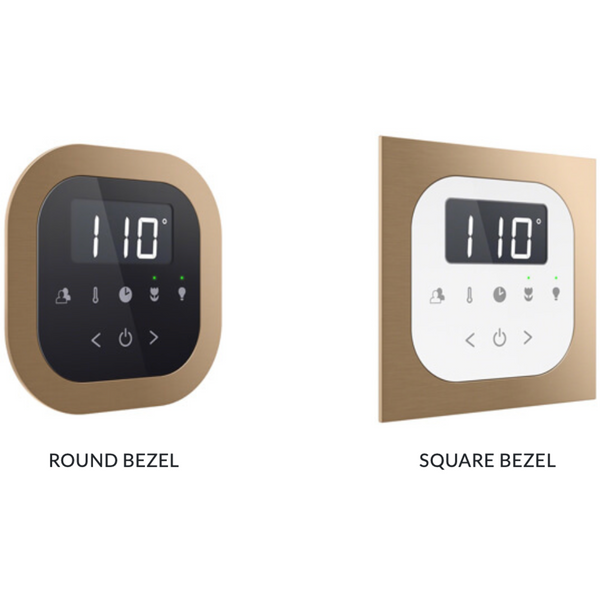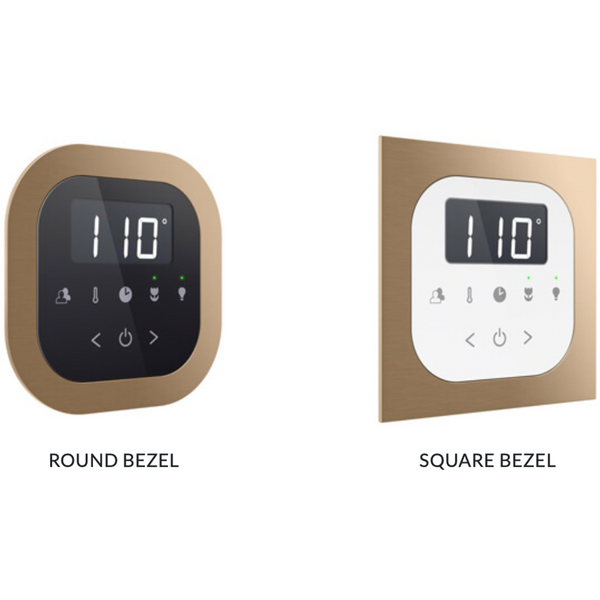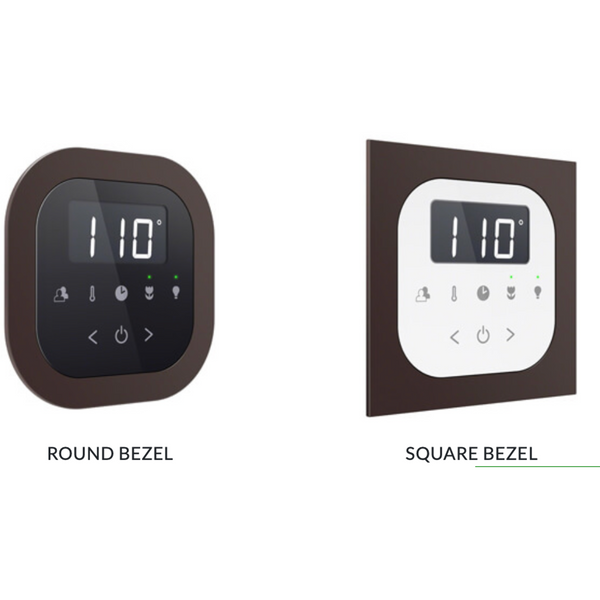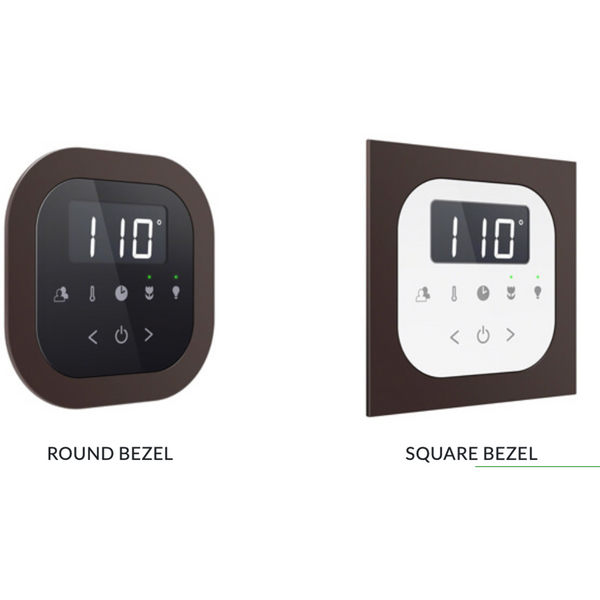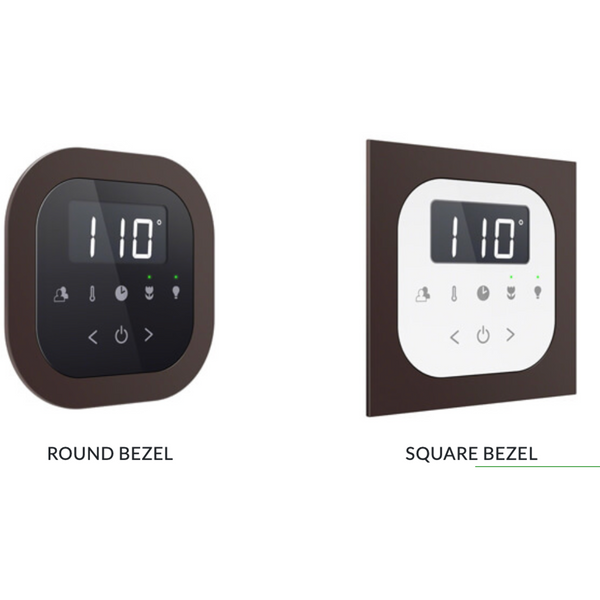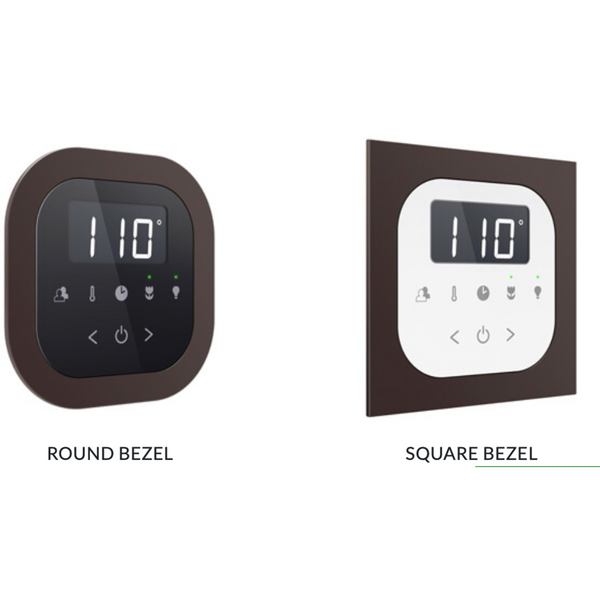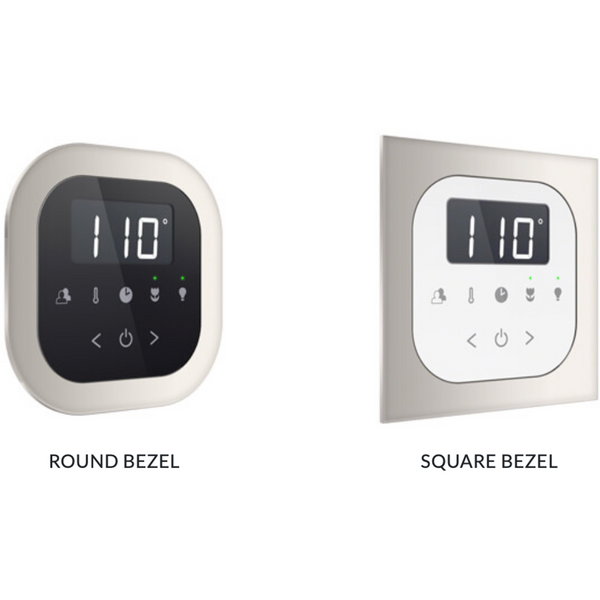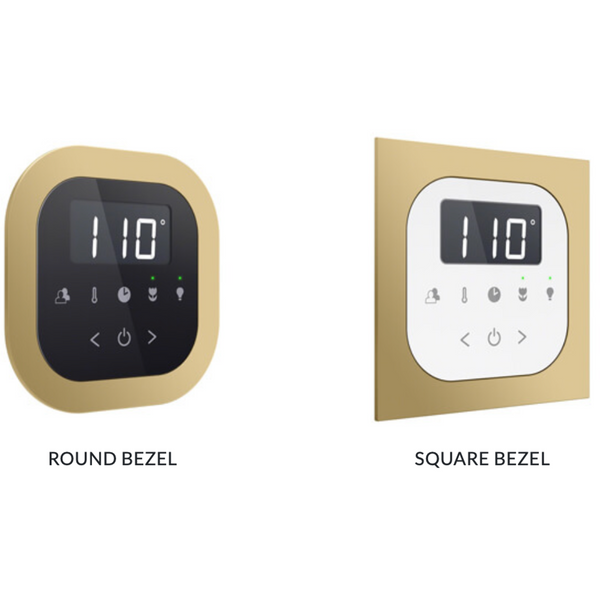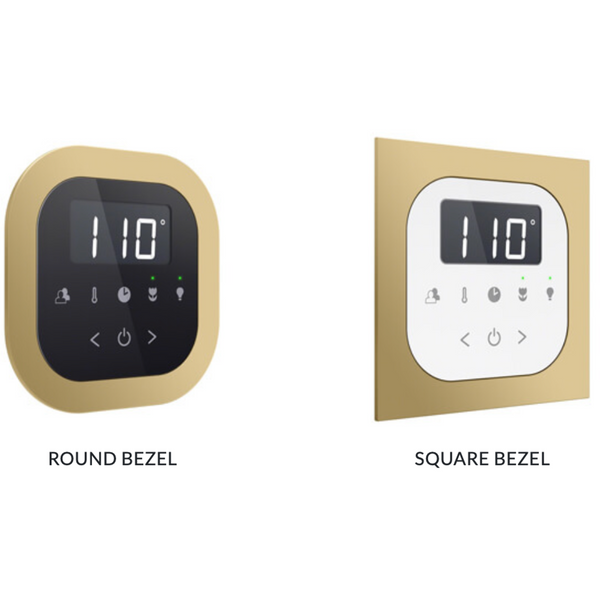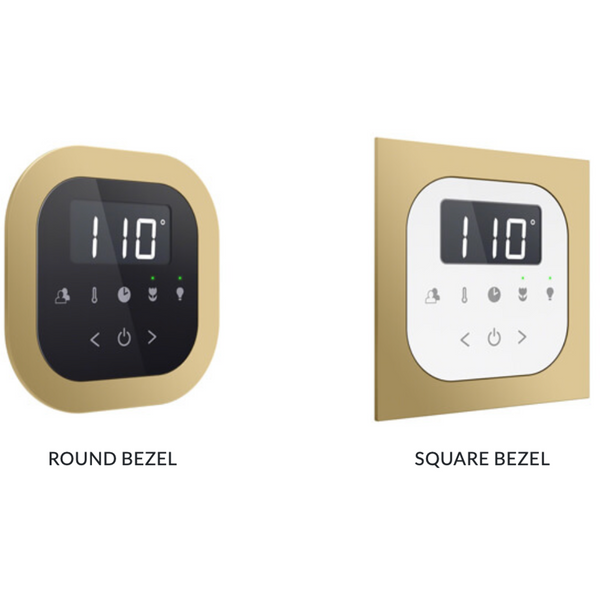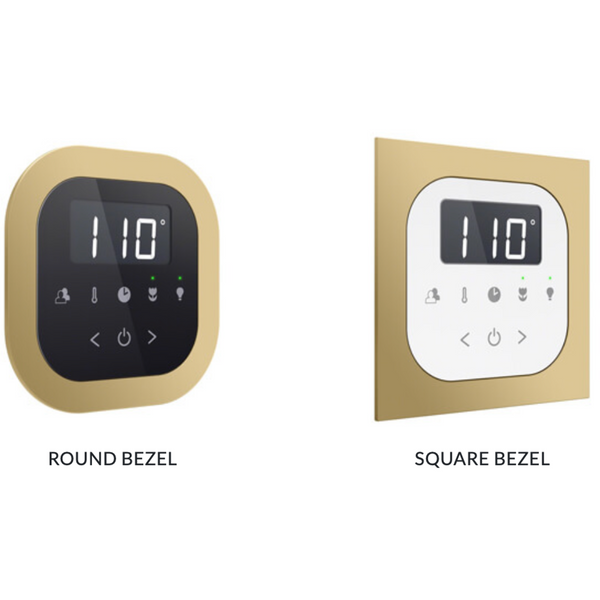 DESCRIPTION
Introducing the AirTempo by Mr. Steam, a revolutionary wireless control system that takes your shower experience to the next level. With its simple and hassle-free installation process, this innovative device lets you enjoy a relaxing and comfortable shower without the need for any tools or complicated wiring. 
One of the best features of the AirTempo is its effortless installation. It can be set up in mere seconds, with no need for any special equipment or technical expertise. The control system comes with replaceable, long-lasting batteries, ensuring that it stays powered up for extended periods without any interruptions. 
The AirTempo's wireless connectivity allows it to connect to your steam generator without the need for cumbersome cables. This feature eliminates the time, effort, and expense of running a cable to the generator, giving you the freedom to install it wherever you want. 
Installation is as easy as deciding where to place the AirTempo, and attaching it by peeling and sticking it onto any smooth surface in your shower. Its sleek and compact design blends seamlessly with any decor, making it an elegant and functional addition to your shower. 
The AirTempo gives you complete control over your shower experience. With its intuitive touch screen interface, you can adjust the temperature, steam duration, and even music playback with ease. Its compatibility with multiple music streaming services lets you create a customized shower playlist to suit your mood and preferences. 
In summary, the AirTempo by Mr. Steam is an exceptional wireless control system that offers effortless installation, intuitive controls, and customization options. Its sleek design and advanced features make it a must-have for anyone looking to enhance their shower experience. 
KEY FEATURES:
The AirTempo by Mr. Steam is a wall-mounted, wireless control system that runs on replaceable batteries for easy installation.

 

It features an LCD display and a capacitive touch panel for intuitive and responsive controls.

 

With the option of flush or surface mount, the AirTempo can be easily integrated into any shower design.

 

The device has a range of up to 60 feet from the steam generator, thanks to its RF transceiver technology.

 

It is also compatible with SteamLinxTM, allowing users to control the steam shower from their smartphone or tablet.

 

The AirTempo's programmable temperature setting lets you customize your shower experience to your liking.

 

The electronic assembly is 100% waterproof, ensuring safe and reliable operation in wet environments.

 

The AirTempo comes with an AromaSteam steamhead in a matching finish, adding a touch of elegance to your shower.

 

The device is powered by two CR2450 coin cell batteries (included) that provide long-lasting power to keep your shower running smoothly.

 
BOX CONTENTS:
AirTempo - The centerpiece of the system, the AirTempo is a wireless control panel that allows you to adjust the temperature, duration, and other settings of your steam shower with ease. Its sleek design and intuitive touch interface make it a pleasure to use.

 

Steamhead - The AromaSteam steamhead included in the box is designed to deliver an aromatic and therapeutic steam experience. It is available in a matching finish to the AirTempo and can be easily installed in your shower.

 

Wireless Receiver - The AirTempo wireless receiver enables the control panel to communicate with your steam generator, eliminating the need for a cable between the two. This feature makes installation much simpler and more flexible.

 

Control Cable (3 ft.) - The included control cable is a backup option in case wireless connectivity is not possible or desirable. It connects the AirTempo to the steam generator and can be used as a last resort.

 

Tube of Silicone Sealant - The tube of silicone sealant is included to help you create a watertight seal around the steamhead during installation. This ensures that no moisture or steam escapes and that the system operates safely.

 

Owner's Manual - The owner's manual provides detailed instructions on how to install, operate, and maintain the AirTempo system. It also includes troubleshooting tips and other helpful information.

 

Batteries - The AirTempo system is powered by two CR2450 coin cell batteries, which are included in the box. These batteries provide long-lasting power and can be easily replaced when needed.

 

Mounting Hardware - The mounting hardware includes screws and anchors that allow you to securely attach the AirTempo to the wall of your shower. This ensures that the control panel stays in place and operates smoothly.

 
MOUNTING STYLES:
Surface Mount - With the surface mount option, the AirTempo can be installed directly onto the wall of your shower using screws and anchors. This style of mounting is ideal for showers with tiles, concrete or other hard surfaces where a flush mount is not feasible. The surface mount option is versatile and can be used in a variety of settings.

 

Flush Mount Square* - The flush mount square option provides a sleek and modern look to your shower by seamlessly integrating the AirTempo into the wall. This style of mounting requires a square cutout in the wall and a mounting bracket that secures the control panel in place. The flush mount square option is perfect for those who prefer a clean and minimalist aesthetic.

 

Flush Mount Round* - The flush mount round option is similar to the square option, but with a round cutout in the wall. This style of mounting also requires a mounting bracket and provides a similar streamlined appearance to the flush mount square option. The flush mount round option is a great choice for those who prefer a softer, more organic look to their shower design.
*Kindly be advised that the flush mount kit is not included in the package and must be purchased separately.
FEELING LOST TRYING TO FIND THE PERFECT SAUNA?
Answer a few questions and let our quiz guide you to the perfect sauna for your needs.