Contactor box CB13-1 for 120v junior heater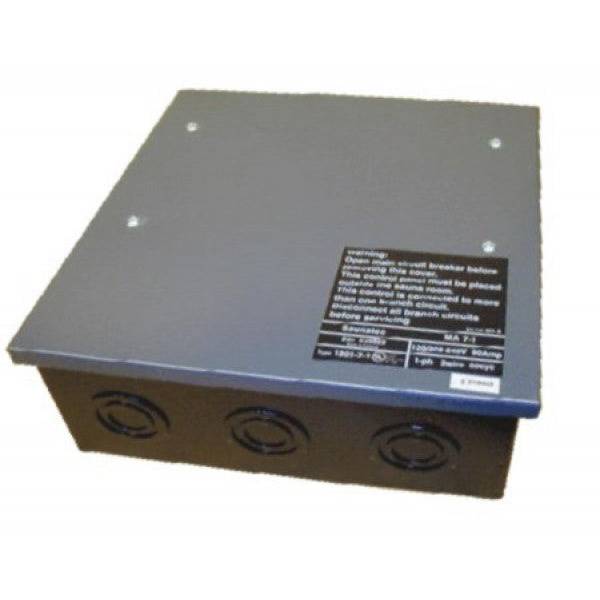 Description 
Sauna heater control power switching Contactor for Finnleo, Helo, Polar, Amerec, and McCoy electric sauna heaters.
Contactor box CB13-1 for 120v designed for Polar Junior series sauna heaters that connect to the Sauna Logic control panel. A thin design that is is only 3.5" deep can mount inside the wall of the sauna to create an access panel from outside the sauna.
This contactor box is required for all 120 volt Polar Junior sauna heaters. This contactor box can also be used with Polar Junior heaters, Finnleo Viki sauna heaters as well as Helo junior series sauna heaters, and FINO junior sauna heaters that are 120 Volt Single Phase electrical input.
Usually ships within 24 hours. 
Call our sauna heater technician if you need assistance with ordering the correct part or troubleshooting at 1-888-655-3625.
Information
Please note that there are no returns on sauna heater parts.
The CB13-1 for 120v junior sauna heater is available now with FREE shipping.