Finnish Sauna Builders Cedar Duckboard - Price Per Sqft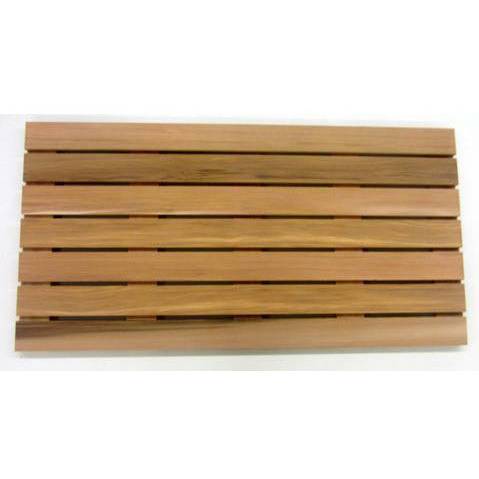 Description
The CEDAR DUCKBOARD flooring (price/sq.ft.) is to be prefabricated using 1" x 4" premium vertical grain tops with 1" x 4" cross pieces.
All duck boards are fastened and blind nailed and are made to order.
FEELING LOST TRYING TO FIND THE PERFECT SAUNA?
Answer a few questions and let our quiz guide you to the perfect sauna for your needs.