Finnish Sauna Builders Cedar Sliding Adjustable Vent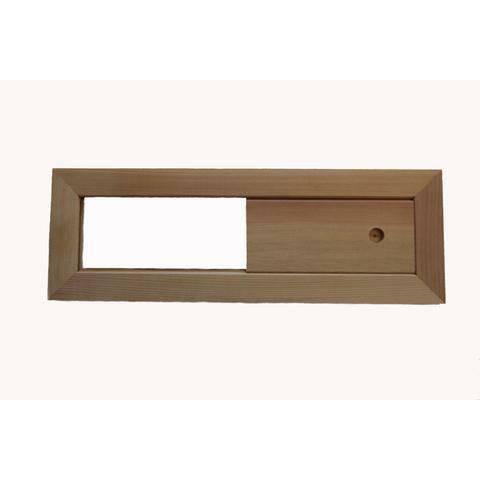 Downloads
The CEDAR SLIDING ADJUSTABLE VENT - 5" wide x 16" long
changeable vent made from western red cedar.
This is designed for a 3 1/4" x 7" duct and should be mounted as per venting specs.
FEELING LOST TRYING TO FIND THE PERFECT SAUNA?
Answer a few questions and let our quiz guide you to the perfect sauna for your needs.