Harvia Steel Accessories Set Stainless Steel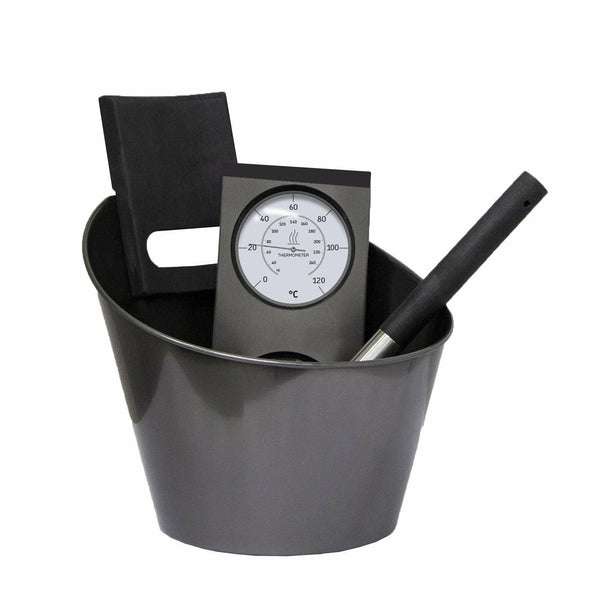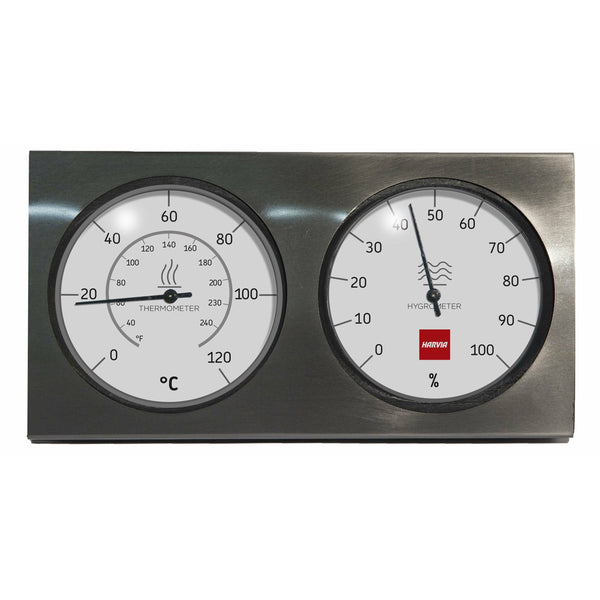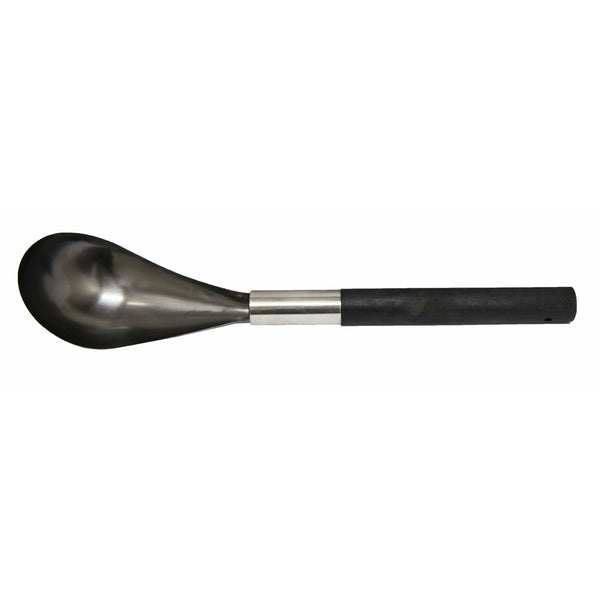 Description
The Harvia Black Sauna Accessories Set includes a black stainless steel bucket, ladle, and an easy-to-read Thermo/hygrometer. The Black Harvia sauna accessories set adds a finishing touch to your stylish decoration scheme.
Stainless steel withstands changes in humidity and temperature remarkably well, making it a long-lasting material for heavy-duty use. The handles are made of painted non-heating wood, making it cool and safe to touch. The Harvia sauna set makes for a high-quality gift.
Information 
The Harvia SA006 Black Steel Sauna Accessory Set is available now with FREE shipping.
FEELING LOST TRYING TO FIND THE PERFECT SAUNA?
Answer a few questions and let our quiz guide you to the perfect sauna for your needs.