Mr Steam CT Day Spa Steam Generators (Model CT 6E-15E)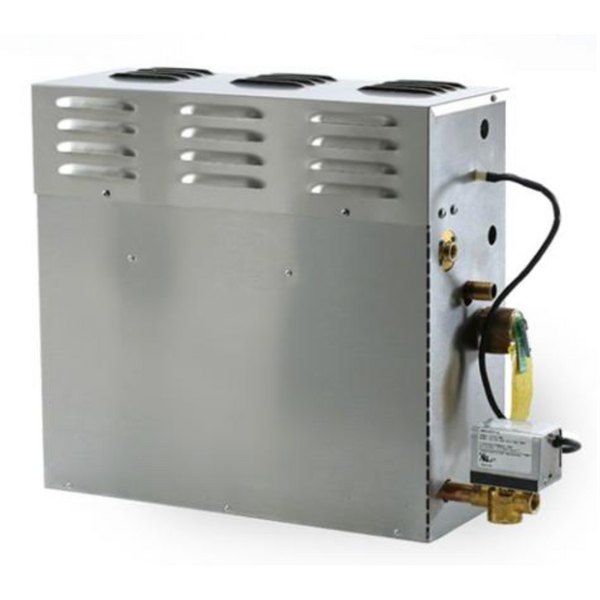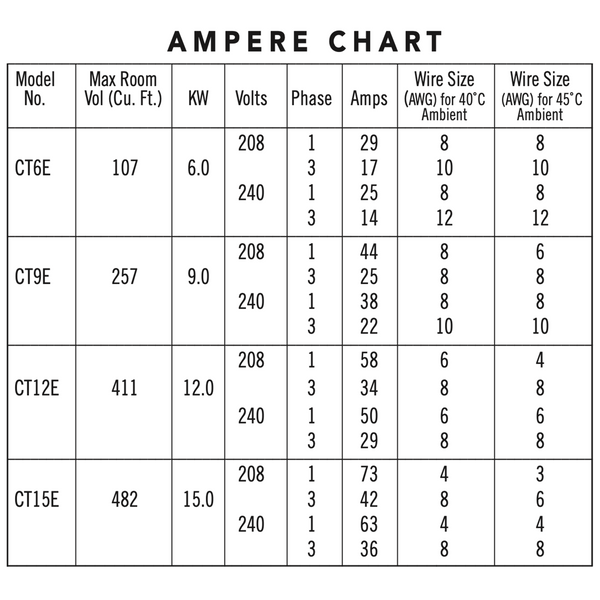 DESCRIPTION
Discover the perfect solution for smaller steam rooms with Mr. Steam's CT Day Spa Steam Generators. Specifically designed for resorts, medical facilities, hotels, spas, and clubs, these generators will transform your spa into a haven of relaxation and luxury. 
Designed to accommodate steam rooms no larger than 482 cubic feet, the CT Day Spa Steam Generators create an intimate and cozy environment that invites your guests to unwind and rejuvenate. Whether they seek a revitalizing steam session or therapeutic benefits, these generators deliver exceptional performance and comfort. 
With a capacity for up to two people at a time, the CT Day Spa Steam Generators offer a personalized and intimate experience for each guest. Whether it's a romantic couples' retreat or a solo indulgence, your guests will enjoy a tailored steam session that meets their individual needs. 
The CT Day Spa Steam Generators are built for the demands of a busy spa environment, operating for less than six hours a day. This allows you to offer multiple steam sessions throughout the day, ensuring that your guests can enjoy the benefits of steam at their convenience. 
Upgrade your spa experience and create an unforgettable retreat for your guests with Mr. Steam's CT Day Spa Steam Generators. Elevate the ambiance, provide a personalized experience, and let your guests immerse themselves in the ultimate pampering and relaxation. With the CT Day Spa Steam Generators, Mr. Steam sets the standard for exceptional spa experiences. 
KEY FEATURES:
Indulge in the exceptional key features of Mr. Steam's CT Day Spa Generators and unlock a new level of luxury and relaxation in your spa. Designed with meticulous attention to detail, these generators are crafted to exceed your expectations and deliver an unforgettable steam experience for your guests. 
Stainless Steel Tank and Jacket - The CT Day Spa Generators are constructed with a durable stainless steel tank and jacket. This premium material ensures longevity and withstands the rigors of frequent steam sessions, providing you with a reliable and long-lasting steam solution.

 

Compact Design for Easy Installation - With a compact design, the CT Day Spa Generators can be effortlessly installed in most service closets, storage areas, or similar dry and heated locations. This space-saving design allows for flexible installation options, ensuring seamless integration into your spa setup.

 

Industrial, Large Diameter Heating Element - Experience powerful steam generation with the industrial, large diameter heating element of the CT Day Spa Generators. This high-performance element ensures rapid heating and consistent steam production, enveloping your steam room in a cloud of soothing warmth.

 

Modular Plug and Play Connections - Simplify the installation process with the modular plug and play connections of the CT Day Spa Generators. This innovative feature enables quick and hassle-free connections, saving you time and effort while ensuring a secure and reliable steam setup.

 

Electronic Water-Level Control System - Maintain optimal water levels effortlessly with the electronic water-level control system. This advanced feature automatically adjusts and maintains the water levels within the generator, ensuring consistent steam production and minimizing the need for manual monitoring.

 

Full-Port Drain Valve - Cleaning and maintenance are made easy with the full-port drain valve. This convenient feature allows for efficient draining of the generator, facilitating regular maintenance and keeping your steam system in pristine condition.

 

Express Steam and AutoFlush System - The CT Day Spa Generators come standard with Express Steam and the AutoFlush system. Benefit from faster heat-up times with Express Steam, ensuring that your guests can enjoy their steam session without unnecessary delays. The AutoFlush system automates the draining and flushing process, enhancing convenience and ensuring optimal performance.

 
SAFETY FEATURES:
Built-in, Low-Voltage 24-Volt Control - Mr. Steam's safety features begin with our built-in, low-voltage 24-volt control system. This advanced technology operates at a safe and reliable voltage level, minimizing the risk of electrical hazards and ensuring your peace of mind while enjoying your steam shower.

 

ASME Safety Valve - Your safety is paramount to us. That's why our steam generators are equipped with an ASME (American Society of Mechanical Engineers) safety valve. This valve serves as a crucial fail-safe mechanism, automatically releasing excess pressure to prevent any potential risks and maintain a safe steam environment.

 

60-Minute Electronic Countdown Shutdown - Mr. Steam goes the extra mile to ensure your safety with our 60-minute electronic countdown shutdown feature. After 60 minutes of operation, the steam generator will initiate a controlled shutdown process, providing an added layer of protection. This feature prevents extended steam sessions and helps prevent any potential risks associated with prolonged exposure.

 

75-Minute Limiting Safety Back-Up - We believe in going above and beyond to keep you safe. Our steam generators are equipped with a 75-minute limiting safety back-up feature. If the electronic countdown shutdown does not occur within the specified time, this safety back-up ensures that the system shuts down automatically after 75 minutes of continuous operation.

 
FEELING LOST TRYING TO FIND THE PERFECT SAUNA?
Answer a few questions and let our quiz guide you to the perfect sauna for your needs.