Mr. Steam E-Series Generators (Max Generators)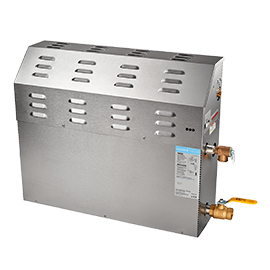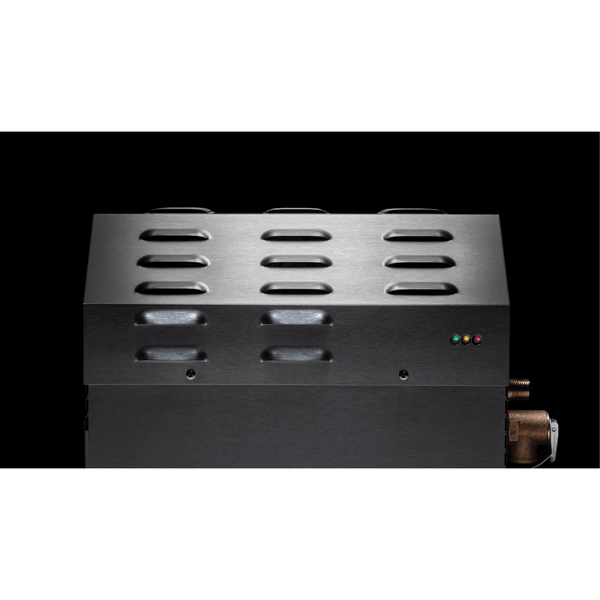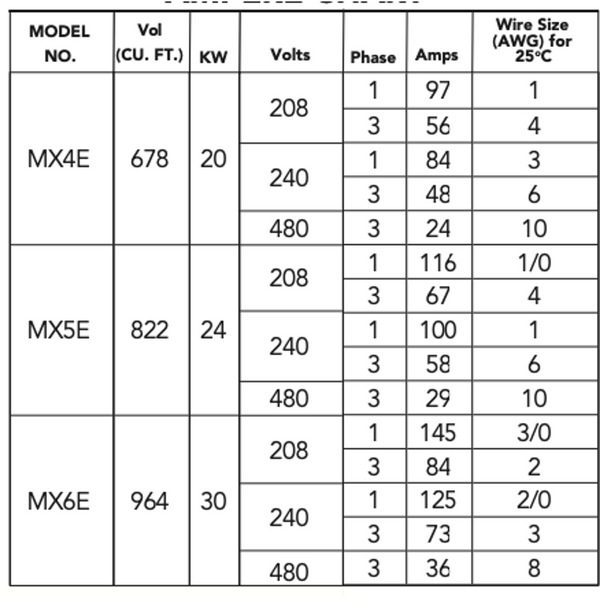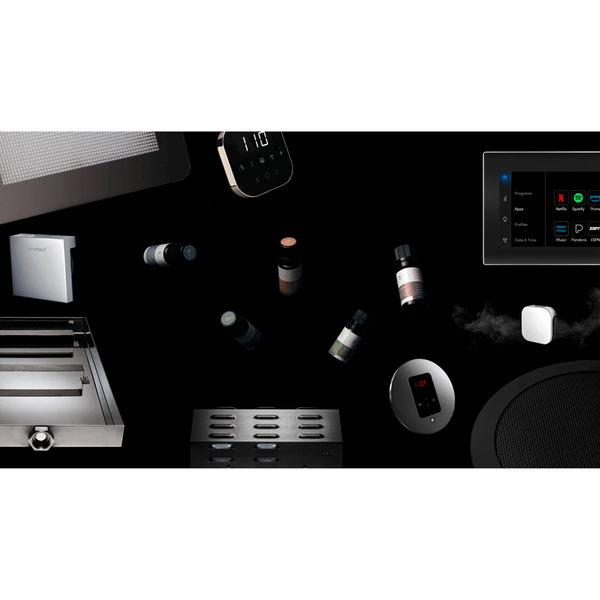 DESCRIPTION
Indulge in the ultimate relaxation experience with MAX Generators by Mr. Steam, specially built for large residential steam shower and steam room enclosures. Designed with the latest technology, these generators are crafted from top-quality Stainless Steel and assembled with utmost precision and attention to detail. Every component is designed and engineered in-house to the most exacting standards, ensuring that the generator will perform flawlessly for years to come. 
Featuring cutting-edge technology, these generators offer advanced features such as touch screen controls and intuitive LED displays, making it easy to set the perfect temperature and steam levels for your desired experience. Additionally, MAX Generators are designed to be energy efficient, allowing you to enjoy a relaxing steam shower while saving on energy costs. 
With MAX Generators by Mr. Steam, you can expect durability, reliability, and exceptional performance. Whether you're looking to unwind after a long day or to add a touch of luxury to your home, MAX Generators are the perfect choice for your steam shower or steam room needs. 
KEY FEATURES:
The MS Super steam generators by Mr. Steam boast a range of advanced features that make it a top-of-the-line product for steam room enthusiasts. Here are some of its key features in detail - 
Stainless Steel Tank - The steam generator's tank is constructed from high-quality stainless steel, making it durable, corrosion-resistant, and easy to maintain. This ensures that your steam generator will provide reliable performance for years to come.

 

Industrial Heating Element - The steam generator features an industrial, large-diameter, and serviceable heating element that can withstand frequent use without losing its efficiency. This ensures consistent and reliable steam production, giving you a luxurious steam experience every time.

 

Modular Plug and Play Connections - The steam generator's modular plug and play connections make installation and maintenance easy and hassle-free. This feature saves time and effort and ensures that your steam room 
SAFETY FEATURES:
Mr. Steam's MAX generators are built to provide a luxurious and safe steam experience. Here are some of the safety features you can expect from the MS Super steam generator: 
Built-in, low-voltage 24-volt control for safe and efficient operation.

 

60-minute electronic countdown timer to customize your steam session. • ASME safety valve to prevent over-pressurization of the generator.

 

75-minute limiting safety back-up to ensure safety in case the ASME safety valve is activated.

 

Automatic shut-off feature to turn off the generator if water levels are too low or high.

 

Dual steam outlets for efficient steam distribution and safety redundancy.

 

UL/cUL Listed for safety and reliability.

 
Steam Room Calculator
Steam Generator Capacity Table
| Model | Max Cubic Ft | KW |
| --- | --- | --- |
| MS90E | 71 | 5 |
| MS150E | 107 | 6 |
| MS225E | 161 | 7.5 |
| MS400E | 257 | 9 |
| MSSUPER1E | 339 | 10 |
| MSSUPER2E | 411 | 12 |
| MSSuper1E | 482 | 15 |
| MAX MX4E | 678 | 20 |
| MAX MX5E | 822 | 24 |
| MAX MX6E | 964 | 30 |
FEELING LOST TRYING TO FIND THE PERFECT SAUNA?
Answer a few questions and let our quiz guide you to the perfect sauna for your needs.