Mr Steam Steam@Home Package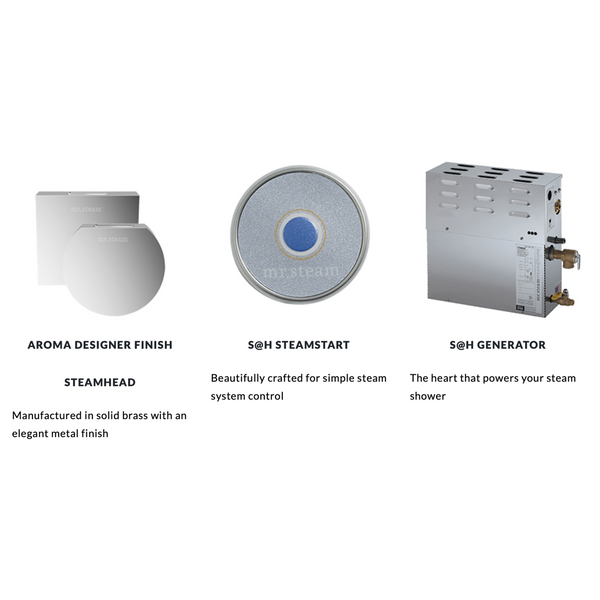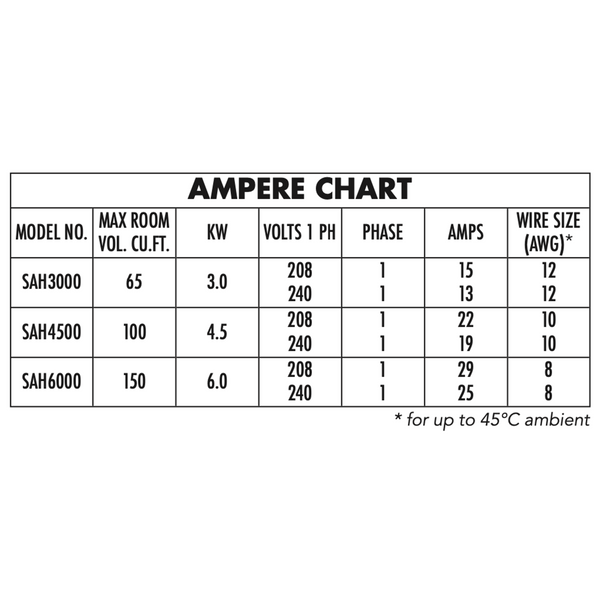 DESCRIPTION
Introducing Mr. Steam's Steam@Home Steam Package: Luxury in Small Spaces! 
Who says you need a sprawling bathroom to enjoy the indulgence of a steam shower? With our Steam@Home Steam Package, designed for starter homes, urban living, and guest baths, you can bring the luxury of steam into your life even in small spaces and on a tighter budget. 
Say goodbye to the misconception that only big spaces can accommodate a steam shower experience. With Steam@Home, you can transform a compact area as small as 3' x 3' x 7' into your own personal steam sanctuary. Immerse yourself in the relaxation and rejuvenation of steam right in the comfort of your home. 
Worried about the durability? Don't be! We stand behind the quality of our Steam@Home Steam Package with a limited one-year warranty. You can enjoy peace of mind knowing that we've got you covered. 
Ideal for starter homes, urban living, and guest baths, Steam@Home is the perfect solution for those who desire the luxury of a steam shower experience in a smaller space. So why wait? Treat yourself to the ultimate in relaxation and bring the invigorating benefits of steam into your life affordably and conveniently. Upgrade to Mr. Steam's Steam@Home Steam Package and experience the luxury you deserve, no matter the size of your space. 
KEY FEATURES:
When it comes to creating the ultimate steam shower experience, Mr. Steam leaves no stone unturned. Our exceptional standard features are designed to transform your shower into a luxurious oasis of relaxation and indulgence. Discover the difference that Mr. Steam can make in your daily routine. 
Ideal for Starter Homes and Guest Baths - Whether you're setting up your first home or upgrading your guest bathroom, Mr. Steam is the perfect solution. Our steam generators are specifically designed to fit smaller spaces, making them ideal for starter homes and guest baths. Now, you can enjoy the benefits of a steam shower without compromising on space.

 

Suitable for Various Enclosures - Mr. Steam's standard features are compatible with a wide range of shower enclosures. Whether you have ceramic, porcelain, glass tiles, or acrylic enclosures, our steam generators deliver exceptional performance and efficiency. You can have peace of mind knowing that your steam shower will seamlessly integrate into your existing bathroom design.

 

Rugged Stainless Steel Generator - Our steam generators are built to last. Crafted from high-quality stainless steel, they offer durability and reliability, ensuring years of exceptional performance. Equipped with an electronic printed circuit board, these generators are available in 208V or 240V 1 Phase, providing the power you need for an immersive steam experience.

 

Water-Efficient Design - We believe in sustainability without compromising your comfort. Our steam generators use less than one gallon of water for a 20-minute steam session, ensuring efficient water consumption without compromising the steam quality. Experience the perfect balance between luxury and eco-consciousness.

 

Compact and Space-Saving - Mr. Steam's standard steam generators are ingeniously designed to be 23% more compact than traditional models. This space-saving design allows for easier installation and provides you with more flexibility when it comes to designing your steam shower. Now, even in tighter spaces, you can enjoy the benefits of a steam oasis.

 

Integral Safety Time-Out Feature - Your safety is our utmost priority. That's why our standard steam generators come equipped with an integral safety time-out feature. This ensures that your steam sessions are automatically limited to a predetermined time, providing you with peace of mind and ensuring a worry-free steam experience.

 

Built-in Drain Valve - Convenience is key with Mr. Steam. Our standard steam generators come with a built-in drain valve, making maintenance and cleaning a breeze. With easy access to the drain valve, you can keep your steam shower in pristine condition effortlessly.

 

Made in the USA - We take pride in our products being made right here in the USA. Each Mr. Steam standard feature is meticulously crafted and manufactured to the highest standards of quality and craftsmanship. Rest assured, you're investing in a product that is built to exceed your expectations.

 

 
SAFETY FEATURES:
Built-in, Low-Voltage 24-Volt Control - Mr. Steam's safety features begin with our built-in, low-voltage 24-volt control system. This advanced technology operates at a safe and reliable voltage level, minimizing the risk of electrical hazards and ensuring your peace of mind while enjoying your steam shower.

 

ASME Safety Valve - Your safety is paramount to us. That's why our steam generators are equipped with an ASME (American Society of Mechanical Engineers) safety valve. This valve serves as a crucial fail-safe mechanism, automatically releasing excess pressure to prevent any potential risks and maintain a safe steam environment.

 

60-Minute Electronic Countdown Shutdown - Mr. Steam goes the extra mile to ensure your safety with our 60-minute electronic countdown shutdown feature. After 60 minutes of operation, the steam generator will initiate a controlled shutdown process, providing an added layer of protection. This feature prevents extended steam sessions and helps prevent any potential risks associated with prolonged exposure.

 

75-Minute Limiting Safety Back-Up - We believe in going above and beyond to keep you safe. Our steam generators are equipped with a 75-minute limiting safety back-up feature. If the electronic countdown shutdown does not occur within the specified time, this safety back-up ensures that the system shuts down automatically after 75 minutes of continuous operation.

 
FEELING LOST TRYING TO FIND THE PERFECT SAUNA?
Answer a few questions and let our quiz guide you to the perfect sauna for your needs.