Dundalk Rainbow Barrel Shower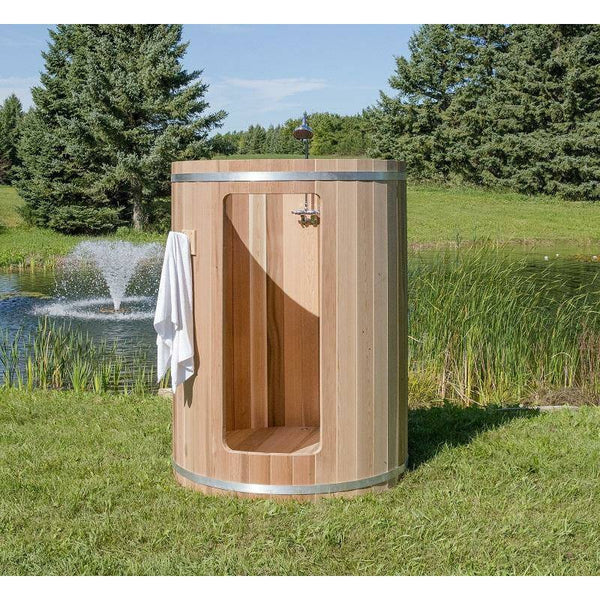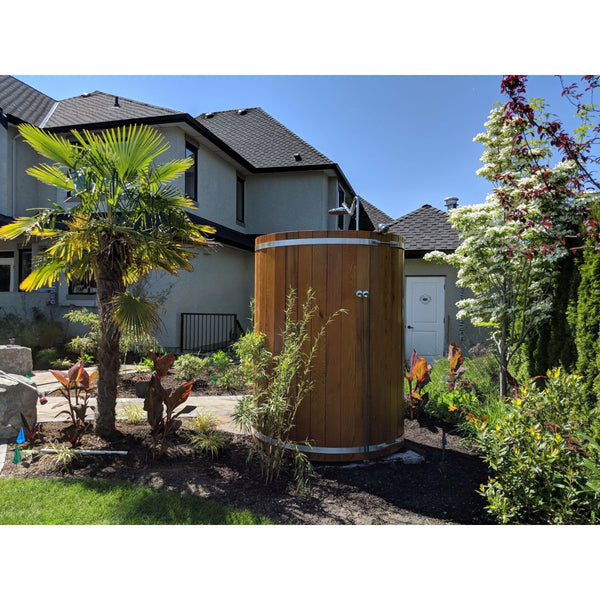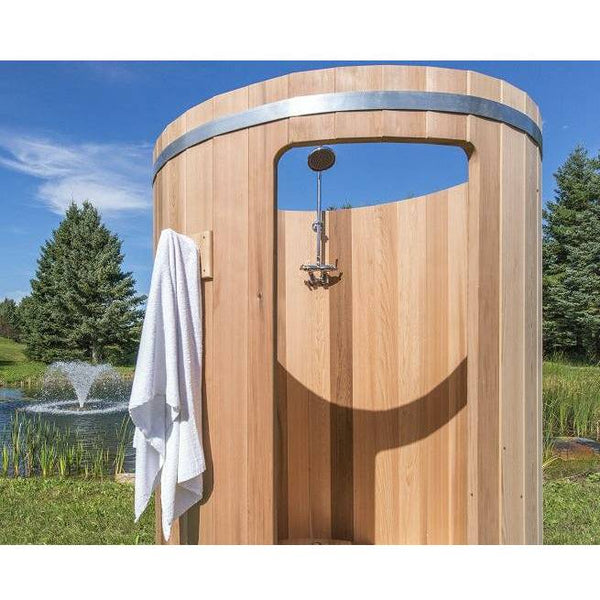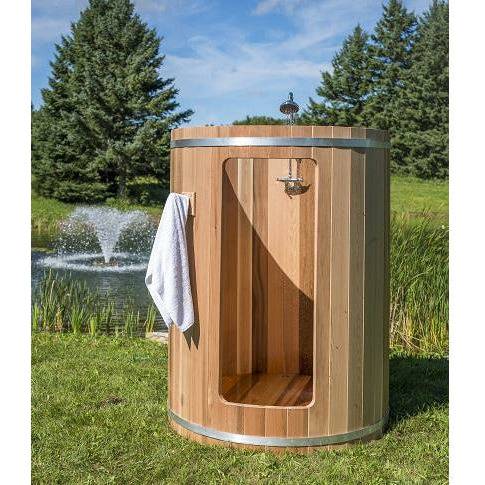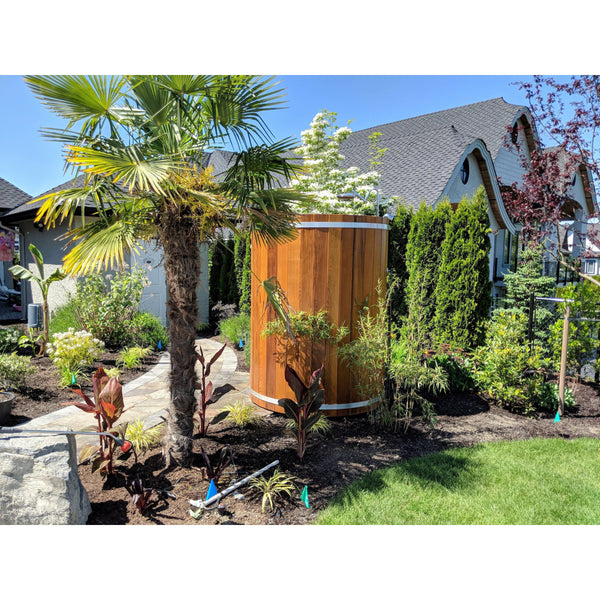 Description
This superb deluxe outdoor cedar barrel shower comes in a prefabricated kit that can be assembled in approximately 2 hours.
This superb shower is great to use after your sauna session or a swim in the lake, ocean or pool to wash away sand, salt or chlorine. The shower can be plumbed for hot and/or cold only. Enjoy showering outdoors where the birds are chirping, the sun is setting across the lake or ambient city sounds quietly surround you in the background!
The shower comes in a prefabricated kit and can be installed in about 2 hours. The shower hardware and drain are included. We suggest you have a plumber to install the plumbing.
Check out our Dundalk Buyers Guide! 
FEELING LOST TRYING TO FIND THE PERFECT SAUNA?
Answer a few questions and let our quiz guide you to the perfect sauna for your needs.