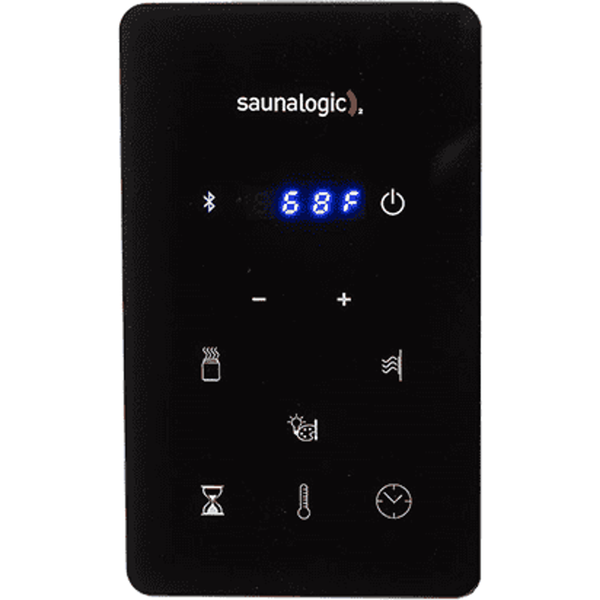 Description 
The SaunaLogic2 takes the simple yet intuitive and popular SaunaLogic control and gives it a modern upgrade. The glass touch screen on a smart-phone size surface provides a modern and extremely flexible option for the modern sauna owner.
This control operates time, temperature, lighting (including optional color lighting), and can even work with Finnleo's Bluetooth sound system.
Information
Standard wall-mounted wall-mounted control panel.
Dimensions: 3 3/8" w × 5 1/2" h × 1/4" d




Use with Junior Heater and contactor CB13-1 or CB16-1

Intuitive display (time/temp/lighting/system status)




24-hour time delay




60-minute timer




Built-in RGBW light control with dimmer (for use with optional low-voltage lighting kit)




Built-in Bluetooth buttons for use with optional SL2 Audio Kit



This TYLO Junior Sauna Heater is available now with FREE shipping.