Almost Heaven Worthington Indoor Sauna Element Series - Nordic Spruce (4-Person)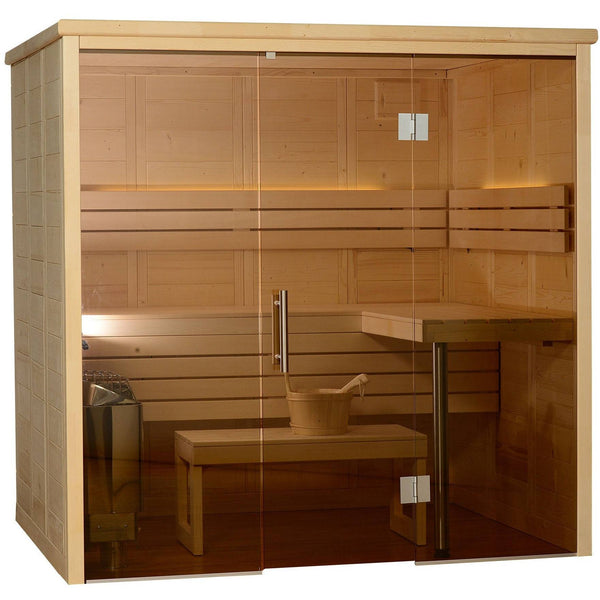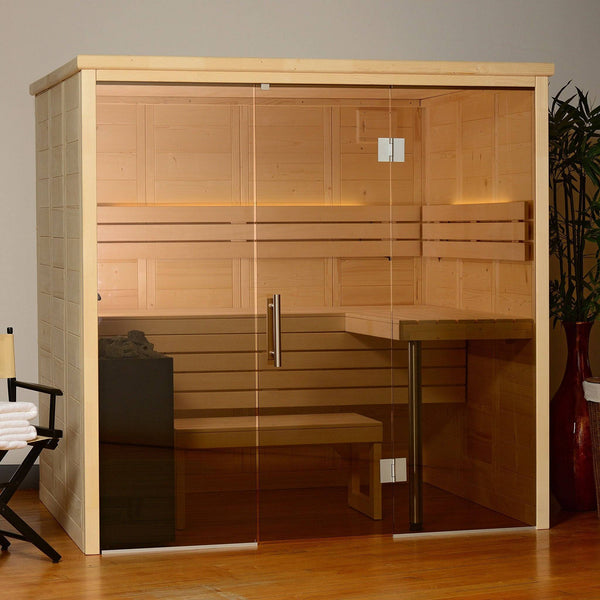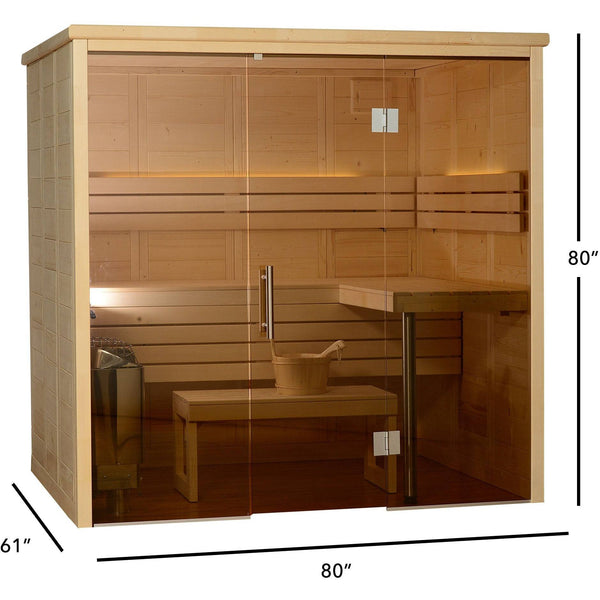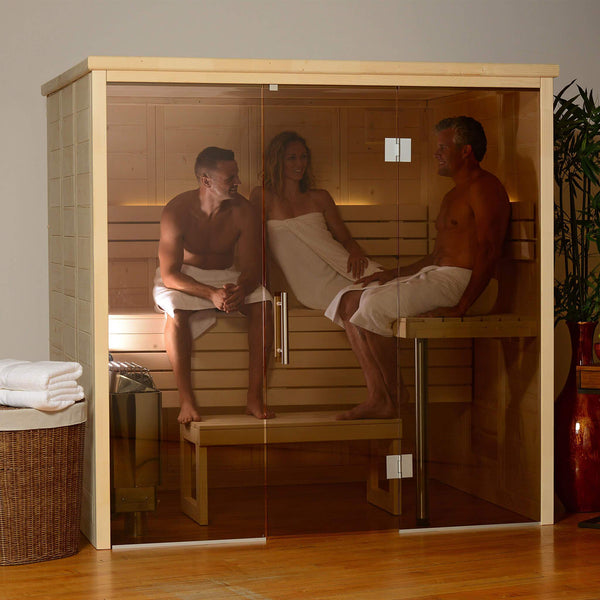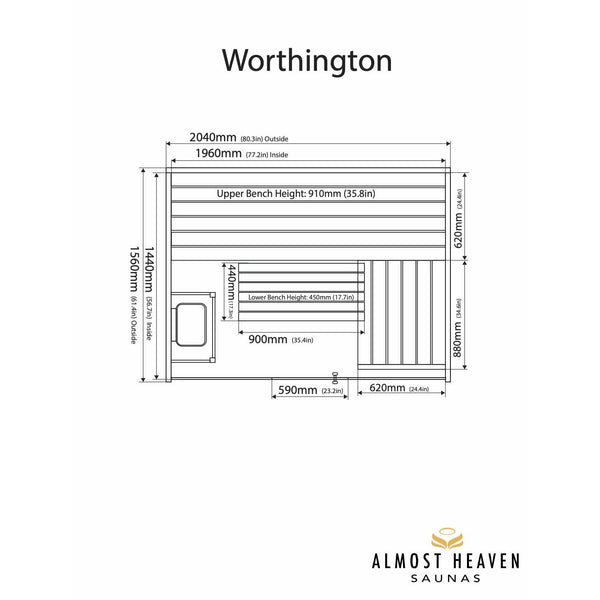 The Worthington was designed with elegance and relaxation in mind.
The front wall is entirely glass, which adds both natural light and an open feel to the sauna room. The full-length top bench and L extension are long enough for you to stretch out and relax, or invite a few friends over.  The optional Harvia 8kW electric heater will get the room up to temperatures of 195ºF in an hour, or you can delay the start time up to eight hours.
The Worthington will complement any home looking to benefit from the traditional sauna experience.  
High-grade spruce

Tongue-and-groove construction: 1-3/8" finished thickness

Horizontal and vertical wood elements

Stainless steel hinges, heater, and fasteners

Pre-assembled wall sections, roof sections, benches, and backrests

Utilizes the existing floor. Suitable options include concrete, ceramic, vinyl, laminate, or tile flooring (carpet not recommended)

Tempered and tinted glass door

Built-in vent with sliding cover, located near the bottom of the sauna room

Interior LED light

Three benches with multi-level seating

Indoor usage

Corner placement design

Hand-crafted construction

Best-in-class heater & sauna stones

Limited lifetime warranty on the sauna room; five years on the heater

Hand-crafted workmanship

Holds between four and size people

Indoor usage

Heater size: 8kW, 220V, 40-amp requirement, hard-wire connect

Lighting electrical: 110V, 15-amp service, plug-in connect

Exterior dimensions: 80"W x 61"D x 80"H

Interior dimensions: 77"W x 57"D x 78"H

Lower bench size: 35"L x 17"W x 18"H

Upper bench size: 77"L x 24"W x 36"H

Upper bench L extension size: 34"L x 24"W x 36"H

1-1/2" thick element wall and roof sections

5/16" thick tempered and tinted door and window glass

Door can be assembled to swing right or left

Upper bench can be assembled with L on the left or right

Note: All dimensions are approximate
FEELING LOST TRYING TO FIND THE PERFECT SAUNA?
Answer a few questions and let our quiz guide you to the perfect sauna for your needs.