Round Wood Railing With Led Lighting For 11 Kw Cilindro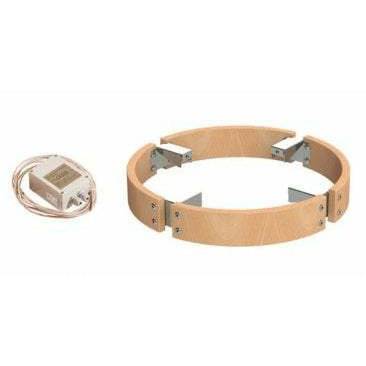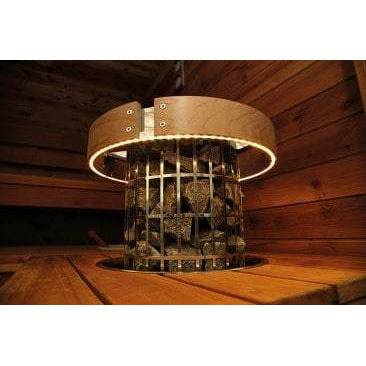 The Harvia safety railing with lights is a good way to increase bathing safety around the Harvia Cilindro heater.
The safety railings consist of four wooden arches attached to each other and the sauna heater with stainless steel mounts.
Made of heat-treated aspen, the railings add a stylish and pleasant touch to the decoration scheme of the sauna.
The beautiful railings are crowned by internal LED lights that accentuate the fracture surfaces of the sauna stones, making throwing water on the stones a sight to behold.
FEELING LOST TRYING TO FIND THE PERFECT SAUNA?
Answer a few questions and let our quiz guide you to the perfect sauna for your needs.