Auroom Arti Outdoor Sauna by Thermory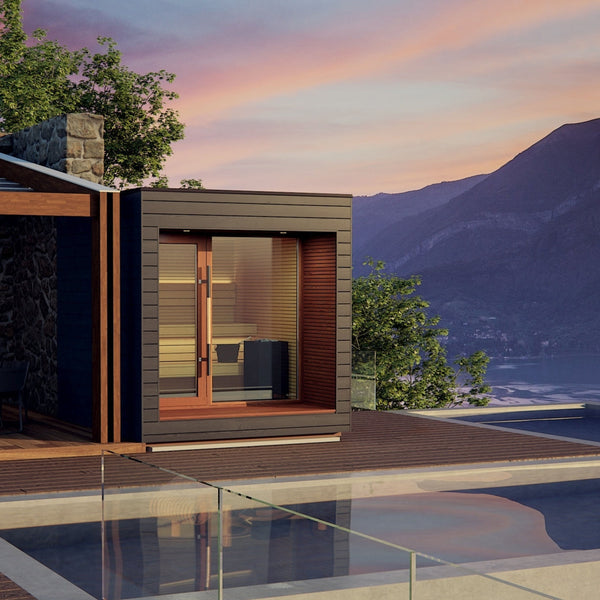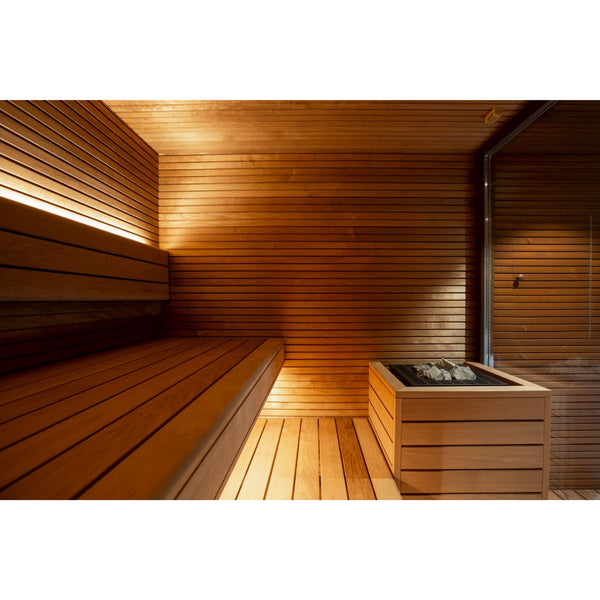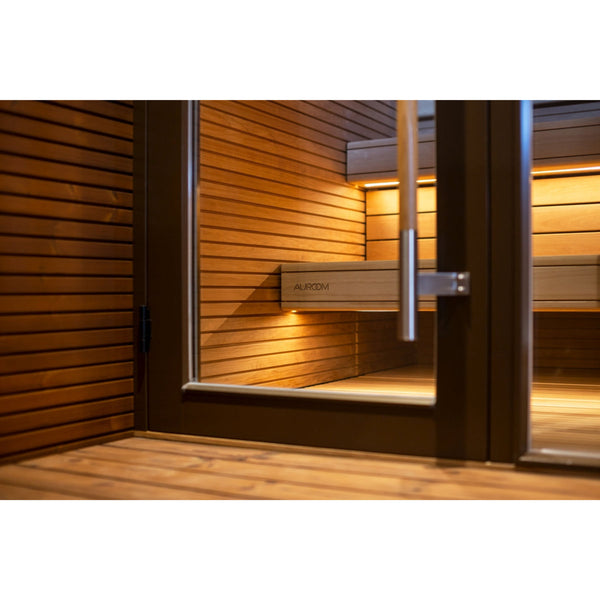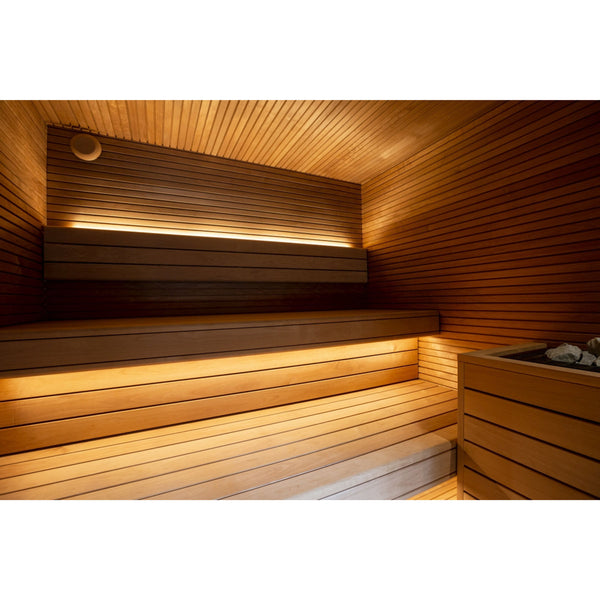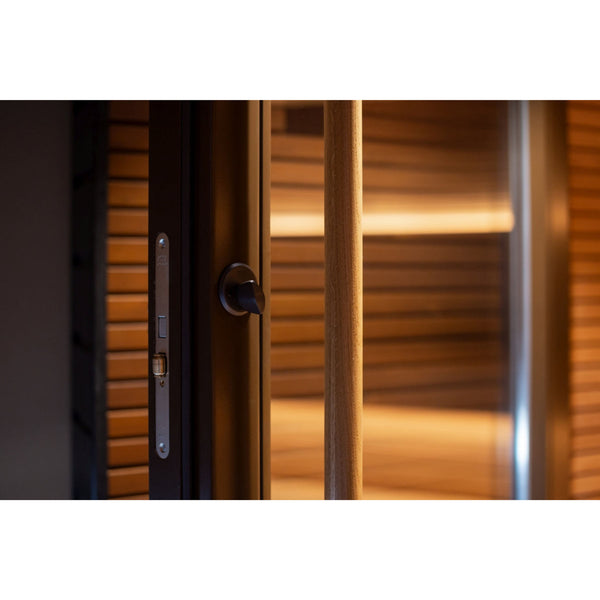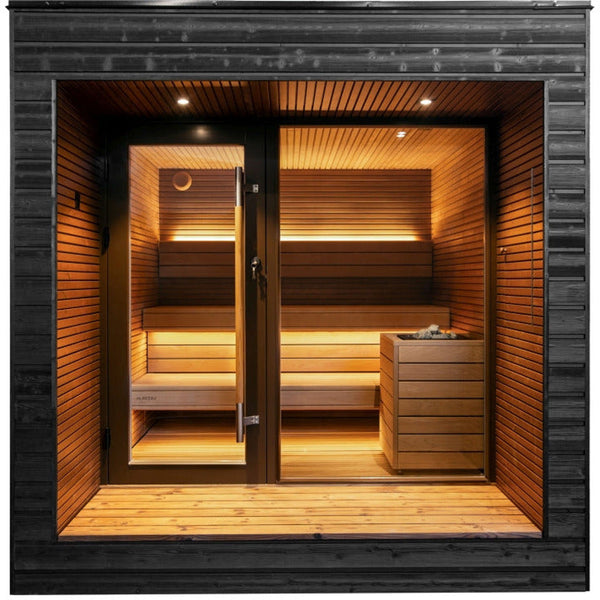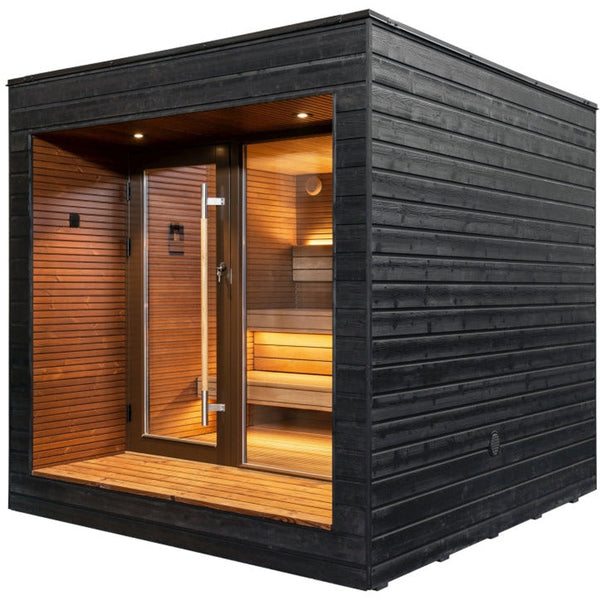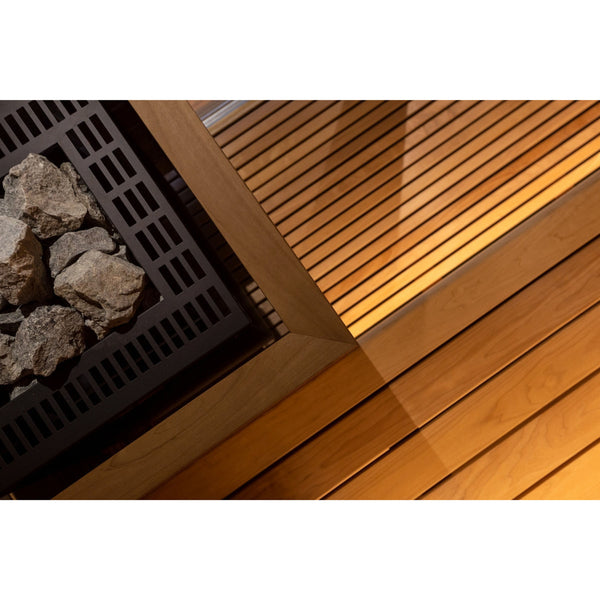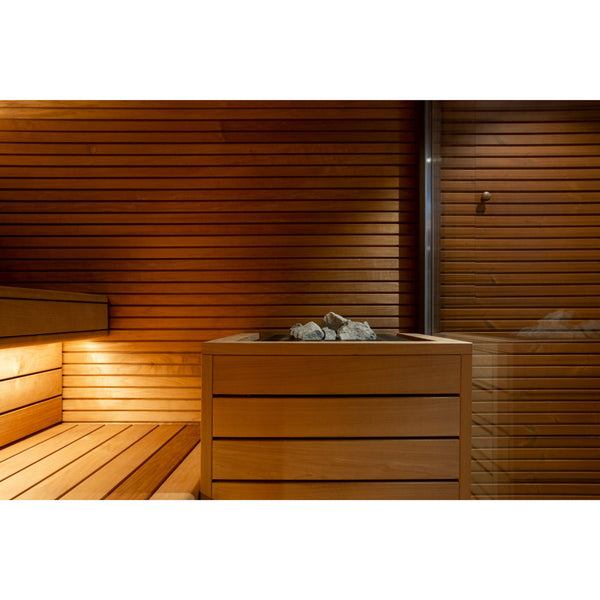 This Sauna is only available for pre-order sales, a crane, boom, or field fork lift is required for delivery 
Small, attractive and compact, Arti is a smaller version of the popular Natura model.
Just like the luxurious Natura sauna, Auroom makes no compromises, with similar design elements including the large front window that allows you to enjoy unmissable views of the outside world.
Where there are limitations in either budget or space, Arti is the perfect way to enjoy the healing properties of the sauna and bring a little bit of luxury into your home.
Arti offers the opportunity to choose the wood type for the interior cladding and the glass color for the front window. When it comes to the wood, there is a choice of aspen, alder and thermally modified aspen, each with their own charms and benefits.
Thanks to its compactness, Arti is a particularly attractive sauna. Its size allows it to fit perfectly in a wide variety of environments; wild landscapes, narrow gardens, even on roofs or balconies. As the sauna is transported in one piece, it can be easily placed onto high surfaces with a crane.
FEELING LOST TRYING TO FIND THE PERFECT SAUNA?
Answer a few questions and let our quiz guide you to the perfect sauna for your needs.